Hunan History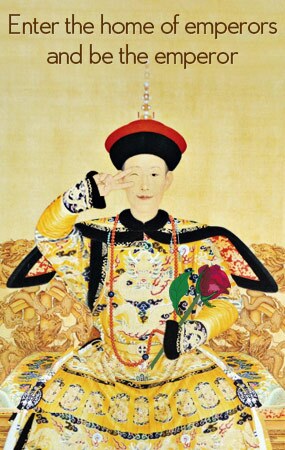 Hunan province has a long history .With the four paddies discovered in Yuchan Cave of the south of Hunan province, it revealed the trace of human influence more than 10,000 years ago. Besides, the discovery from the old town of primitive society in the Chengtou Mountain of Li County in the south of Hunan stretches Chinese civilization to around 8,000 years ago instead of around 5,000 years ago. In recent years, the discoveries of the bamboo books of Wu (one of the three major kingdoms during the period of Three Kingdoms (220AD-280AD) in Zouma Tower of Changsha, the bamboo books of Qin dynasty (221BC-206BC) in the Liye Town of Longshan County, and the Great Wall of Gu'nan within the territory of Fenghuang county, further displayed the track of Hunan history.
Hunan was within the Jin's Zhou (a kind of prefecture) jurisdiction during the Zhou dynasty (around 1100BC-256BC) and subordinate to the State of Chu during the Spring and Autumn (722BC- 481BC), and the Warring States Periods (475BC-221BC). It was established as Changsha Jun and Qianzhong Jun(a kind of prefecture) during Qin dynasty.(221BC-206BC). It was set up as Zhou or Jun at different times after Han dynasty (202BC-220AD). Until the second year (764AD) of Guangde (the emperor of Tang dynasty), it was set up as Hunan Guangchashi (a kind of prefecture), so this place gained its name as Hunan. It was founded as Hunan Lu (a kind of prefecture) during Song dynasty (960BC-1276BC) and Huguang province (including today's Hunan and Hubei provinces) during Yuan and Ming dynasties (1271BC-1644BC) and Hunan province during Qing (1644BC-1912BC) and Republican period (1911-1949), and the People's Republic of China periods.
The People's Government of Hunan province was founded in August, 1949. At that time, Hunan province consists of Changsha and Hengyang cities, Changsha, Hengyang, Chenxian, Changde, Yiyang, Shaoyang, Yongzhou districts, adopting the system of being controlled by the province. The administration of the west of Hunan province has jurisdiction over 3 districts: Yongshun, Ruanling, and Huitong.
Top Things to Do in Hunan
Our local experts are always ready to create you a hassle-free tour. Get an authentic experience by contacting one of our travel advisors.