The Jiayuguan Pass was one of great strategic importance. The existing Jiayuguan Pass walls were built in the time of Ming Dynasty. The construction of these walls began in 1372. It was not until 1539 that they became a complete defense system, which had three defense lines, the entrenchment, the outer wall, and the inner wall.
The inner wall is 10.7 meters high and encloses a city section of about 25,000 square meters. It has two gates, namely the Rouyuan Gate in the west and the Guanghua Gate in the east (Rouyuan means appeasement and Guanghua means brilliance in Chinese). Both of the two gates have defensive enclosure structures.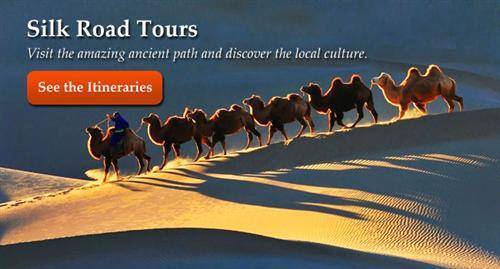 On the walls there are 14 pavilions. Inside the wall, there are also many spots of interest, such as the General's Mansion, the Well Pavilion, and Wenchang Pavilion. Outside the eastern gate, there is a Guanyu's Temple (in honor of General Guanyu who lived in the period of Three Kingdoms), a memorial archway, and an opera tower. The overall layout of the section in the inner wall is integrated and well-organized.
The walls at the Jiayuguan Pass linked with the Great Wall, formed a strongly fortified defensive system. There are many legends concerning the construction of the walls: "goats carrying bricks on their backs", "the foundation brick", "transporting wall stones on an icy path". All of these stories give people a sense of mystery.
Solo Adventure Tips:
Location:

How to Get There?
Take a taxi to the pass and the fare is about 10 Yuan.
Ticket Price:

Opening Hours:
Summer and Autumn: 08:30-20:00; Winter and spring: 08:30-18:00
More Tips:
Best time to visit: In the time when there are performances of the ancient welcoming ceremony and the send-off ceremony. Tips: Visitors are not allowed to scrabble, play with fire and knock on the wall.
Information accuracy:
We try to make the information on China Travel accurate when we write/edit it. If you find any outdated information, please inform us.