Lingyan Temple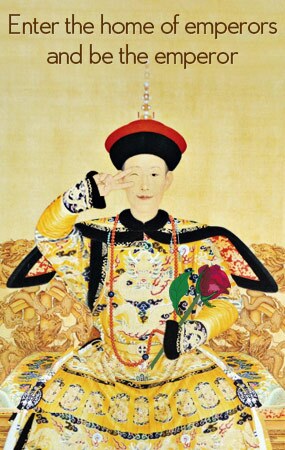 As a Buddhist temple and one of the major historical and cultural sites under state protection, Lingyan Temple is famous for its long religious history and profound cultural roots. Here goes a famous saying that"It's not a real visit to Mt. Tai if Lingyan Temple is ignored."
Founded in the Eastern Jin Dynasty, famous in the Northern Wei Period, and prosperous in the Northern Wei Period, Lingyan temple is among the "Four of China's Best Temples". Well-known for its elegant springs and stones, the scenic area boasts a charming but serene scenery with graceful and grotesque hills around. Famous scenic spots inside and outside the temple are the age-old cypresses,  the Winding Sandalwood, the Jicui Zhengming Hall, the White cloud cave , the dropping cliff, and the Langgong Stone. Inside the temple the dark green ancient trees and weired-shaped rocks stand beside the lofty halls. Surrounded by caves, gullies, and verdant hills, the scenic area looks like a splendid painting. Within the scenic area, there are dozens of tourist attractions such as, Thousand Buddha Hall, Pizhi Tower, Tomb Tower Forest and Daxiongbao Hall.
The most fascinating scenes in the Qianfo Hall are the 40 colorful clay statues of arhat made in Song Dynasty. The superb craftsmanship is highly praised by the tourists and scholars. Liang Qichao called them"the best statues within China" Liu Haisu, the great artist also thinks highly of them,"The Statues of Lingyan Temple are the finest under the Heaven;So vivid,they are true to life."
Solo Adventure Tips:
Location:

How to Get There?

Tourists can take No.60 tourist bus at Qiefang Qiao Bus Stop or Provincial Sports Centre Bus Stop, which charges 50 yuan per person including the admission ticket fare of the scenic spot. Otherwise, tourist can take the special service bus for tourists at Jinan Long Distance Bus Station which starts at 8:00 am and returns at 3:30pm
Ticket Price:

45 yuan per person (including ticket fare for visiting the Aquaria, the Butterfly Hall and the Local Custom Garden).
Opening Hours:

More Tips:

Our local experts are always ready to create you a hassle-free tour. Get an authentic experience by contacting one of our travel advisors.