Ancient Jinzhou City
Jinzhou is also called Jianglin City and it is a famous historical cultural city in China. The city walls winds ups and downs along mountains and lakes, like a swimming dragon. The ancient city has a history of 2,000 years. It was originally built in Qin and Han Dynasties; Brick city was built after Five Dynasties and it was ruined and rebuilt several times in the Song, Yuan and Qing Dynasties. The city walls coming into eyes today is the ones which were built according to the city walls of Ming Dynasty in the third year of in the reign of Shunzhi in Qing Dynasty (A.D.1646). Recently many scenic spots have been built along the city walls.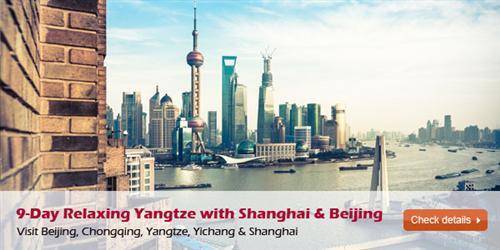 Many sites of the Three Kingdoms are here, such as, big iron pots and mangers which were used by warriors of Guanyu, Zhijia Mountain where soldiers threw away their weapons when general Lvmeng's making a surprise a attack on Jinzhou. There are some sites about Guanyu in the outside of the city. 
A long history leaves Jinzhou numerous ancient relics. There are over 3,000 relics preserved in Jinzhou Museum and the most famous one is a sword that was used by the king of Yue country in the period of Warring States and was excavated in north of Jinzhou in 1965. The inscription is still legible "the king of Yue country makes it to use by himself". The sword was carved with diamond-shaped figures, embedded with a kallaite and three-color glass. The edge of the blade is extremely sharp. 
Legend:
There is a legend. General Guanyu of Shu Country guarded Jinzhou. One day he suddenly met nine fairies that came down to the human world. They told general Guanyu that goddess Wangmu decided to take back Jinzhou to holy land because of numerous fighting here. Guanyu had an idea to preserve Jinzhou, so he said to them, " Let's compete. The winner is the owner of Jinzhou. We separately build a city of 5,000 steps in circumference. The one who completes first is the winner. You build it in the northwest and I build it in the southeast. We start when it is dark and stop at the crow of the rooster." The fairies agreed. They pocketed earth with their robes to build the city, while Guanyu built the city with reeds. When Guanyu completed his city, the fairies didn't complete. But time was not up. Guanyu shook the chicken coop and then rooster crowed. The nine fairies went back ashamedly. This is the history of Nine Fairies Statue in the outer of north gateway of Jinzhou city. It is said that Zhangfei also shouldered earth to help his brother, but he was late. So he poured the earth in the outside of the east gateway, nowadays two little hills here are called "zhangfei Yidantu"
How to Get There?
Ancient Jinzhou City is the inner cities of Jinzhou, so it is convenient for visitors to get there by bus or by taxi.
Opening Hours:
a whole day
More Tips:
1.Jinzhou is the birthplace of Chu Culture; so catering culture here has a long history and has its special features. There are four famous dishes: "dragon with phoenix", "fish balls", "eel" and "soup of white gourd with calipash". Besides, Chinese rice pudding and a yellow cake are also popular here. 2.Recommended Time:two days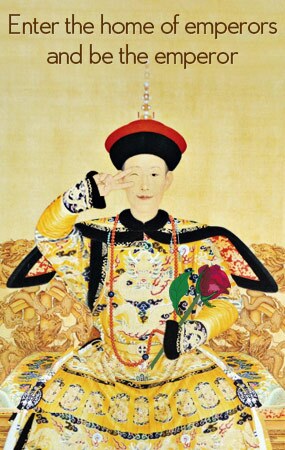 For an authentic travel experience, contact one of our travel advisors. Our local experts are always ready to create a hassle-free tour for you.