Longevity Pagoda was built in the twenty-seventh year of Jiajin reign in the Ming Dynasty (A.D.1548) when the seventh king of Liao in the Ming Dynasty was granted the territory of Jinzhou. The pagoda was built for 4 years to pray for many happy returns for the emperor Jiajing.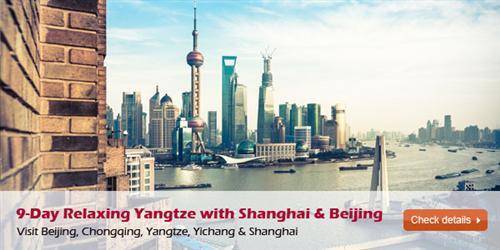 Longevity pagoda is 40.76 meters high, with seven floors and an octahedral structure. It is a pavilion-like pagoda made of bricks and stones but mimicking like wood in fact. There are eight white marble Herakles on each corner of this pagoda footing to support the pagoda. An eight-meter statue of Jieying Buddha is located in middle of the first floor, kingly and awestruck. Niches for Buddha are embedded inside and outside of the pagoda; 87 white marble statues of Buddha are there, lifelike and with different manner. Some bricks were fired in a unique way; they are square and with various patterns and even with five kinds of characters-Man, Tibetan, Hui, Mongolian and Han; there are 2347 such bricks in total. These bricks came from 8 provinces 16 prefectures or counties; and those who believed Buddhism donated these bricks. The pagoda is empty and there are stone stairs open onto each floor; there are four doors in each floor; if you overlook the rivers and Jinzhou city against the door, you can appreciate the landscape that is more beautiful than one can take in. The top of the pagoda is a gourd-shaped copper, carved with the full text of Vajracchedika-sutra, which is a precious treasure.
Compared with the pagodas in different places of China, Longevity pagoda has its special feature: the body of this pagoda is 7.29 meters deep in the below of the Jinjiang Dam. This is because the bed and the water level of Yangtze River gradually have been raised in the course of years. The pagoda built on the dam has another reasons that are to guard the rivers, to tame the flood and protect Jinzhou.
Solo Adventure Tips:
Location:

How to Get There?
Visitors can take bus No.5 or No.15 in the center of Shashi and get off at the stop-Wanshou Park.
Ticket Price:

Opening Hours:
8:00 a.m. - 17:00 p.m.
More Tips:
Recommended Time: half an hour
Information accuracy:
We try to make the information on China Travel accurate when we write/edit it. If you find any outdated information, please inform us.