Memorial Temple of Lord Bao
This temple is rebuilt in the memory of Lord Bao Zheng, a famous incorruptible official and reformer of the Northern Song Dynasty.
This temple is located on the west bank of a beautiful lake named Lord Bao Lake. It is listed as one of the important natural attractions in the Central Plains travel zone by National Tourism Bureau. As early as in the Jin and Yuan Dynasty Memorial Temple for Lord Bao could be found in Kaifeng to commemorate Lord Bao and his good deeds. Nowadays this temple is a group of ancient architectures following Song Dynasty's style with a total area of over 1 hectare. This temple is splendid, solemn, and elegant.
In the temple, tourists can see First Gate, Second Gate, Shadow Wall, Monument Pavilion, Erdian Palace, Xianglang Palace, Dongxizhan Palace, Rockery, Waterfalls, Bailong (Hundreds of Dragons) Pavilion, Fountain, Bridge with River Beneath, and Strange Stone. Dadian Palace contains an over-3-meter-high bronze statue of Lord Bao in the center. This figure which wears official robes and solemnly sits up straight is very eye-catching. On the figure's two sides some historical recordings and books concerning Lord Bao's life and deeds are displayed. Erdian Palace exhibits one of Lord Bao's poets written when his political career started, Memorial Monument of Kaifeng Government, Bao Family's Rules by Lord Bao, Lord Bao's Calligraphy, Lord Bao's Epitaph, etc.
Memorial Monument of Kaifeng Government lists names and office term of the 183 successive governors of Kaifeng Government from 960 AD, the very start of the Northern Song Dynasty, to 1108AD. There is a deep depression under the name of Lord Bao, suggesting that when watching the monument people touched his name so frequently that the depression came into being. This depression embodies people's love and admiration for Lord Bao.
How to Get There?
Bus Route:NO.8, 10, 16, 20
Opening Hours:
7:00-19:00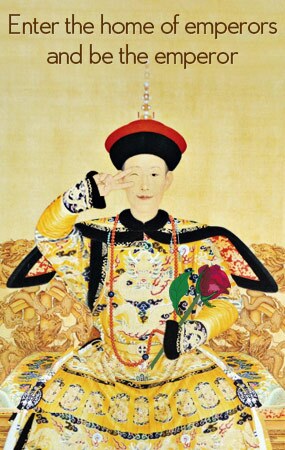 For an authentic travel experience, contact one of our travel advisors. Our local experts are always ready to create a hassle-free tour for you.