Kaifeng is close to the provincial capital- Zhengzhou in Henan Province, which makes it has a convenient transport net including railways and highways. The Longhai Railway pass through Kaifeng and passengers can also reach Guangzhou, Shenzhen and Hong Kong through the Jingguang Railway and Jingjiu Railway. Light Railway is in construction to improve the transport system between Kaifeng and Zhengzhou. Kaifeng can also provide travelers with convenient and fast city transport services.
Travel by plane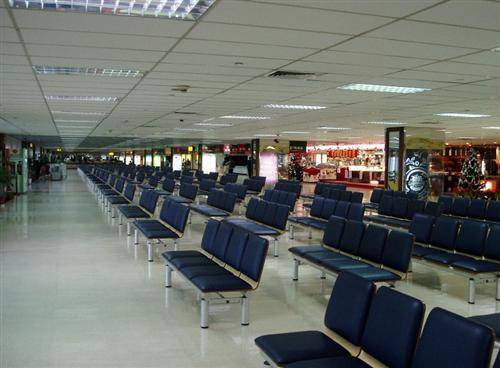 Located in Central Plains, Kaifeng doesn't have an airport at this moment. The nearest airport is Zhengzhou Xinzheng International Airport, which is about 70 km away from Kaifeng. It is about one hour journey to Xinzheng International Airport by coach.

About Xinzheng International Airport in Zhengzhou
Zhengzhou Xinzheng International Airport has domestic airlines to more than 20 cities in China, such as Beijing, Shanghai, Chengdu, Shengyang, Guangzhou, Hangzhou, Fuzhou and so on. The airport also has regular charter flights to Hong Kong and Bangkok, the capital in the Thailand.

China Southern Airlines Ticket Centre in Kaifeng: 0378-5955555
China Southern Airlines Ticket Centre in Zhengzhou: 0371-65752030 65752031

How to arrive at Zhengzhou Xinzheng International Airport from Kaifeng?
Passengers can go to Kaifeng Grand Yuxiang Hotel (玉祥大酒店) to take a shuttle bus to Zhengzhou Xinzheng International Airport. The ticket for the shuttle bus is 40 CNY with a 75-minute journey. There are daily shuttle buses departing from Kaifeng to the airport from 05:30 to 18:00.

Passengers can also take a taxi to Xinzheng International Airport in Zhengzhou. The price for the taxi is about 200 CNY, however, you can bargain with the driver. If you are lucky, the cost might go down to 150 CNY or even cheaper.
Travel by train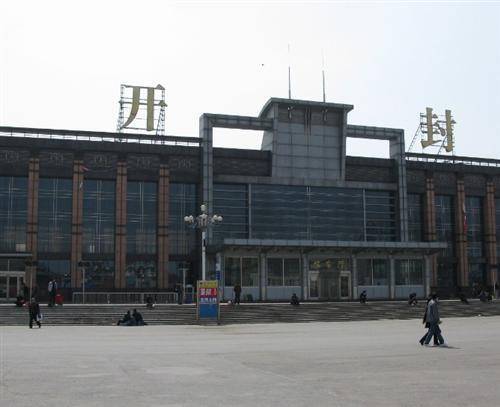 Kaifeng is on the way of Longhai Railway (Lianyungang-Lanzhou), one of the main east-to-west railways in China. Passengers in Kaifeng can get Zhengzhou, Luoyang and Xi'an in the West and Xuzhou in Jiangsu Province in the East. There are direct long distance trains to Shenzhen, Guangzhou, Chengdu, Chongqing, Harbin, etc.

Kaifeng is about 70 km away from Zhengzhou, and about 150 km from Shangqiu. There are transit trains to most cities in China through Jingguang Railway (Beijing-Guangzhou) and Jingjiu (Beijing-Kowloon) Railway.
About Kaifeng Railway Station
Kaifeng Railway Station is situated in southern downtown of Kaifeng with a convenient location. Passengers can take bus No.1, 3, 4, 5, 9, 10 and so on to reach the railway station with a one- yuan ticket.

Tel for Kaifeng Railway Station: 0378-5951404
Ticket Centre: 0378-3966888
Light Rail in Kaifeng
The Zhengzhou Kaifeng Light Rail has been in construction and will be in operation in 2013. When the project is finished, the whole journey between Zhengzhou and Kaifeng will be less than 30 minutes.
Travel by coach
Highways in Kaifeng are connected with Zhengzhou, Luoyang, Sanmenxia and Shangqiu. National Highway 106(Beijing-to- Guangzhou) passes through Kaifeng. National Highway 310 (Tianshui-to-Lianyungang) meets the National Highway 220 (Kaifeng – Lankao - Binzhou) in Kaifeng. There are regular long distance coaches to Beijing in the North and Shenzhen in Guangdong Province in the South.

Kaifeng has 4 main coach stations, including Kaifeng West Coach Station (开封客运西站), Kaifeng Long Distance Coach Station(开封长途汽车站), Kaifeng Jinming Coach Station (开封金明汽车站), and Kaifeng Xiangguosi Coach Station (开封相国寺汽车站). Kaifeng Long Distane Coach Station is located in the North of Kaifeng Railway Station. There are frequent coaches to other provinces and neighboring counties in the coach stations.

The coaches running between Kaifeng and Zhengzhou are the most convenient. Regular inter-city buses run between Kaifeng and Zhengzhou. There are interval buses leaving for Zhengzhou in every 10 minutes. Passengers can take the bus in Jinming Square with a ticket of 7 CNY.

Tel for Long Distance Coach Station:0378-5951874 5957755
Tel for West Coach Station:0378-3931487
Tel for Jinming Coach Station:0378-2924756
Tel for Xiangguosi Coach Station:0378-5972309
Travel in urban Kaifeng
Buses
At present, Kaifeng has 40 bus routes running through the whole city. Passengers need to insert 1 RMB into the fareboxes near the drivers when getting on a bus. Travelers can take No.20 Bus, which is a tourism line, to tourist attractions in Kaifeng directly.
Bus Complain telephone:0378-5950601
Taxis
Taxis in Kaifeng are the most efficient and convenient transport with a cheap price. The basic taxi fee is 5 RMB within 3 kilometers. Then, it is 1 CNY for each additional kilometer. The taxi fee for scenic spots within Kaifeng City is not more than 15 CNY.
Tip: Make sure the meter is on when you take a taxi.
Taxi Complain telephone: 0378-3870100
Pedicab
Scenic spots are close to each other as the attractions are concentrated in the urban Kaifeng. It is popular and leisure to take a pedicab to explore the city. The fee is 1 CNY per kilometer in Kaifeng and it costs 80 CNY for a whole day.