Haigeng Park is mainly a natural scenic spot and a lakeside bathing beach with green willows, sky-piercing eucalyptuses, and blooming flowers. The part and the nearby fishing villages merge harmoniously into one. On bright sunny days, the water stretches out in a boundless expanse; white clouds float lazily across the blue sky while gentle waves are rippling, sails are drifting with the current and sea gulls are skimming over the water. On moonlit nights, gentle breeze caresses you fondlingly while the silver moonlight shimmers on the wrinkled surface of the lake; the dim reflection of the Western Hills flickers in the lake, while the lights of fishing boats flare. Haigeng is a natural lakeside park where you can enjoy the enchanting beauty of nature, go swimming in summer, and go angling in the four seasons.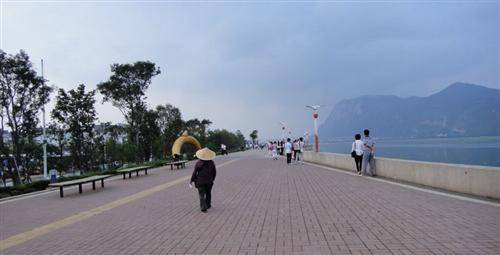 Kunming Haigeng Park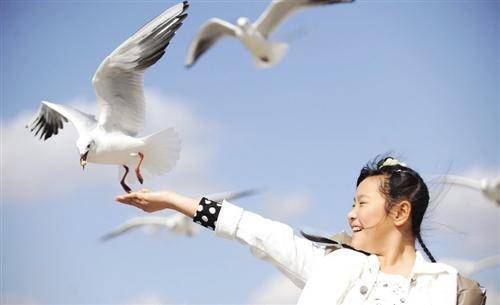 A closer touch to the nature
Solo Adventure Tips:
Location:

HaiGeng resort, Kunming, Yunnan
How to Get There?

From the railway station, you can take No.24 or No.44 bus.
Ticket Price:

8 RMB
Opening Hours:

8:30-17:30
More Tips:

You could enjoy the beautifull scenery on the lake by boating, or enjoy other different landscapes, local delicacy and culture by bicycle!
Information accuracy:
We try to make the information on China Travel accurate when we write/edit it. If you find any outdated information, please inform us.