Taihua Monastery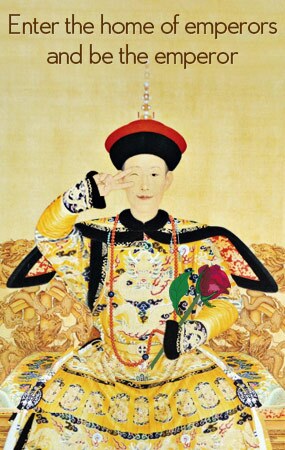 Taihua Monastery, surrounded by ranges of Xi Mountains and dense forest, is on the top of TaiHua Mountain. It is 2500 meters high, and it is the highest point on Xi Mountains.
Taihua Monastery, built in the Yuan Dynasty, is the oldest Monastery among those in Xi Mountains. The predecessor of this Monastery is known as XuanJian who is the first Zen Buddhism of Yunnan.
The building style of TaiHua Monastery follows the Chinese traditional fashion—"face to the east and 'center theory' ". Followed the Chinese theory of "line", the most important building is built on the center among those less important and all buildings are built in the "line". Taihua Monastery mainly consists of Stone Torii, King of Heaven Temple, DaXiong Temple, DaBei Temple, Misty Pagoda, ShuiXie Hall, etc.
The monastery is also famous for the flowers in it, Yulan (a kind of flower which is very fragrant), camellia, plum blossom, rhododendron and DanGui(a kind of flower)—all those followers are abloom all year long. While, among those flowers, camellia and Yulan are the most famous and lovable.
No matter when you come, you will find that you are in the world of beautiful and fragrant flowers. Walking in the forest path, watching the sunrise and enjoying the local food, smelling the beautiful flowers—how wonderful!
Solo Adventure Tips:
Location:

Taihua Monastery is located in the Xi Mountains in Kunming.
How to Get There?

1) Bus routes: take NO.5 bus to Kunming Liang River, then take NO.6 to get there.
2) You could first order a room in Yunnan restaurant, and then take special sightseeing bus to get there.
3) You could take ropeway in Yunnan Ethnic Village to get there.
Ticket Price:

2 RMB
Opening Hours:

During the daytime.
More Tips:

1) Viewing the flowers, watching the sunrise taking a walk in the forest path and visiting Chinese traditional temples and gardens.
2) Enjoying the local food.
Our local experts are always ready to create you a hassle-free tour. Get an authentic experience by contacting one of our travel advisors.