West Hill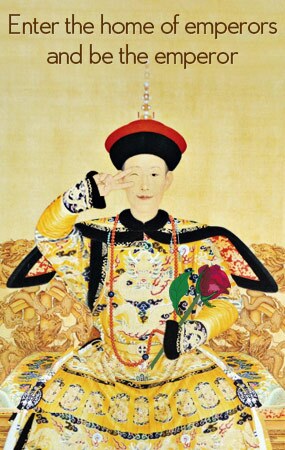 The West Hills stretch from north to south for 40 km. The rolling hills are at an elevation of 1,900 – 2,350 meters and are magnificent and grand.
The hills resemble a reclining girl lying along the shore of Dianchi Lake with her long hair flowing down into the lake. Therefore, the West Hills have the nickname of the "Sleeping Beauty Hills". The West Hills include excellent sceneries of rolling hills, luxuriously green forests, together with singing birds and blooming flowers. The major sites include Huating Temple (Huating Si), an ancient Buddhist temple; Taihua Temple (Taihua Si), a temple with charming courtyard; Sanqing Pavilion (Sanqing Ge), a Taoist temple; Nie Er's Graveyard; and Dragon Gate (Longmen) with a collection of Taoist caves and sculptures.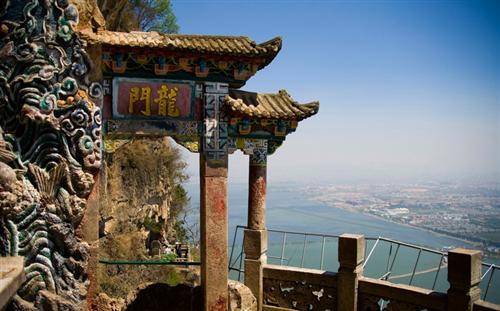 West Hill
Dragon Gate is the steepest spot in the West Hills, but the view is spectacular. It seems to be a place hung on the cliff, and the winding stone stairs seem to be reaching the sky at the end. Beside Dragon Gate are some stone rooms of Ocean of Cloud (Yunhai), Stone Forest (Shilin), Colorful Cloud (Caiyun) Cave, Yunhua Cave and Sky Reaching (Datian) Pavilion, all of delicate sculptures and fine craftsmanship. The images of some deities are sculpted in the wall, all with vivid postures and carved from the rocky cliffs by hand. Standing on Dragon Gate and looking at the vast water of Dianchi Lake, you cannot but feel calm and inspired by the harmony in nature and the reverence for nature and the people who built the constructions here.
Solo Adventure Tips:
Location:

How to Get There?

Take No. 5 Bus first and transfer to No. 6 at Liangjiahe Bus Stop. Or take the special tourist bus or the mini-buses at Yunnan Hotel (128, West Dongfeng Road). Tourists can also take the cable way from Yunnan Ethnic Village to get there.
Ticket Price:

Opening Hours:
08:30-18:00
More Tips:

Interior transport: cableway (Taihua Mountain – Dragon Gate), 15 Yuan; in-the-garden trains (the Park Management Office – Chaotian Bridge), 10 yuan. Best tourist time: Kunming is called the city of perpetual spring and is suitable for tourists all year around. However, spring is the best time to visit West Hills for the scenery is the best there and many local people visit the place at March 3rd of the lunar calendar. Diet: the Taihua Mountain Villa, the Comprehensive Service Building and Sanqing Pavilion provide various Chinese food and the local snacks. Accommodation: tourists can stay at Taihua Mountain Villa, which has all kinds rooms and offers nice service. It is a perfect bird-view of the whole Kunming City seen from West Hills.
Our local experts are always ready to create you a hassle-free tour. Get an authentic experience by contacting one of our travel advisors.