Kunming Transport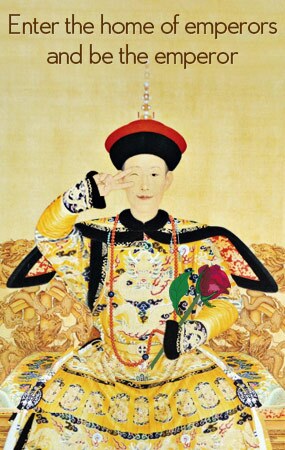 Kunming is the capital and largest city of Yunnan province in southwest China. A prefecture-level city, it is the political, economic, communications and cultural center of Yunnan, and is the seat of the provincial government. It has been designated a special tourism center and attracts the attention of millions of people at home and abroad.
Here are some basic introductions on the public transport in Hangzhou so as to ensure you an efficient, comfortable and convenient travelling experience.
Traffic hubs
Airport
Kunming Changshui International Airport
Kunming Changshui International Airport (IATA: KMG, ICAO: ZPPP) is the primary airport serving Kunming, the capital of Yunnan Province, China. The airport is located 24.5 km (15.2 mi) northeast of the city center in a mountainous area about 2,100 m (6,900 ft) above sea level.
The airport opened at 08:00 (UTC+8) on June 28, 2012, replacing the old Kunming Wujiaba International Airport, which will be demolished. As a gateway to the Southeast and South Asia, Changshui Airport is a hub for China Eastern Airlines, Kunming Airlines, Lucky Air, Sichuan Airlines and Ruili Airlines.
The new airport has two runways (versus the single runway at Wujiaba), and handled 33,027,694 passengers in 2014. In 2020, it is expected to handle 43 million passengers. Kunming offers transit without visa 72 hours for foreign visitors with third countries visas to transit at Kunming. This applies to holders of passports issued by 51 countries.
Tel: 0871-96566
Address: Changshui villiage,Guandu District, Kunming
How to get there
:
Take Bus No.919 :13 yuan for each person
Take the Subway Line 6 and get off at the Airport station
Train station
Yunnan contains very complicated geological conditions which are quite mountainous. It may take longer time to travel by train than by bus. But it is very convenient for you to go to Shilin, Dali,Lijiang and other places by train.
Kunming Station
Kunming Railway Station is the main railway station serving the city of Kunming, Yunnan, China. It is located about 4 kilometres from the city centre.
Most hotels in Kunming have rail ticket booking services. The main railway ticket office is at 19 Kubshi Road not far from the Nanjing Hotel. There, tickets can be arranged from 8 am-5:30 pm (with a long lunch break).
Tel: 0871-95105105
Address: the shouthern end of Beijing Road, Kunming
How to get there: Take Bus No.2, Z12, No.25, No.47, No.59, No.239, No.60, No.86, No.117, No.134 and No.154 and get off at Kunming Road station or Yongping Road station or Yongsheng Road station.
Kunming North Railway Station
Kunming North Railway Station is an old railway station in Kunming, the capital of China's Yunnan Province. It was the terminal of the metre gauge Kunming–Hai Phong Railway, but now only sees very limited service.
The Northern Railway station might be useful for those seeking a further trip to Vietnam. Be careful as it is impossible to get a Vietnamese visa in Kunming, a visa has to be arranged beforehand in Guangzhou or Beijing or other parts of the world.
The railway station is 3 kilometers from the city to the north. A taxi will get you there for RMB10 in 15 minutes. Bus No.25 and bus No.64 both run to the northern station (and the main Nanyao railway station as well) and bus No.78 runs between the northern railway station and the airport.
Bus Station
There are four major long distance bus stations in Kunming.
The South station is directly opposite the Nanyao railway station on Beijing Road. This is Kunming's major bus station and has bus routes to most regional destinations. There are two classes of bus generally available here: the cheaper Regular and the faster and more luxurious Gaokuai (literally "Highway Express").
The Railway station square bus station has buses for most destinations in Kunming, although it is less organized with many private buses that have less fixed schedules.
Most of the buses here are normal coaches and are cheaper than Gaokuai buses. Buses to Shilin and Jiuxiang start here, but the best way to reach these places is by train, as the buses on this route tend to pick up as many tourists as possible along the way and the supposed two hour drive invariably ends up being at least four hours.
The Western station used to be the second largest bus station in Kunming, but is currently the third largest after the Huangtupo Station. Buses run to most regional destinations from here. The station is well managed.
Huangtupo station is far from the city and most bus routes are not to tourist destinations, (with only two sleepers to Zhongdian departing at 3 PM and 7 PM, probably stopping in Lijiang and Dali), it is not widely used by tourists.
The Internal Transport
Bus
Inside the Kunming city, the basic ticket price for bus routes is 1 yuan for each person. Besides, ticket for special tourism routes、the new city route and other routes direct to five bus stations is 2 yuan for each person. It costs you 6 to 12 yuan to take bus routes to the outskirts. These buses all are installed with the self-service ticketing system which is very efficient and convenient.
The operating time for most bus routes is from 6:00 to 22:00.
Subway
The ticket price ranges from 2 to 5 yuan. You can enjoy a 10% discount with the new version CPU card. The operation time is from 7:00 to 19:00 every day.
Taxi
The is 8 yuan within 3 kilometers plus 3 yuan for fuel charge. After 3 kilometers, the unit price is 1.8 yuan per kilometer. It will be adjusted a little after 22:00 that the flag-fall price increases to 10 yuan within 3 kilometers and 2.4 yuan per kilometer for the part which is over 3 kilometers.
Pubilc bicycle
It usually costs 2 yuan per hour or 15 yuan per day to rent one here. Before renting, you need to pay a deposit for a bicycle. 200 yuan for an old one and 400 yuan for a new one.
Our local experts are always ready to create you a hassle-free tour. Get an authentic experience by contacting one of our travel advisors.