Giant ancient waterwheels, made in the Ming Dynasty, were used for irrigation of the farming fields along the Yellow River in ancient Lanzhou City. The Lanzhou waterwheel was quite a famous invention of ancient China, and it was named "Heaven Wheel", "Fan Wheel", "Irrigative Wheel" and "Tiger Wheel" at different times of the history. Hence the Waterwheel Garden was built to honor the invention of this ancient irrigation instrument.

A typical waterwheel has a diameter of 16.5 meters. During the flooding season, it would sit on the southern bank of the Yellow River trundled by the flowing river. Other times of the year, water stored in the cofferdam in canals would be used to push the waterwheel. The theory of waterwheel is incredibly simple but smart: a number of water baskets are attached around the outer bound of the waterwheel; the water comes in from one side of the waterwheel; once filled with water, gravity together with the added weight of the baskets will turn the wheel and keep it rolling; the basket will empty itself and fill the wooden trough once it has passed the top of the waterwheel; the empty baskets will take more water while the trough will deliver the water for irrigation; and the process continues.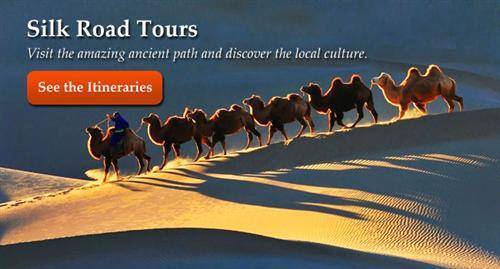 It is certainly an exciting experience for the visitors to tour around the Waterwheel Garden, a restoration of the ancient irrigation system. It occupies an area of 14,500 square meters, consisting of a huge double-wheeled waterwheel, a cofferdam, a water mill and amenities.
Solo Adventure Tips:
Location:

It is located at the western of Binhe Road.
How to Get There?
Take No.15 bus
Ticket Price:

RMB 4
Opening Hours:
8:00-18:00 (8:00-20:00 in summer)
More Tips:

1.As the landscape of the water, the Waterwheel Garden is prefered to be visited in warm days. The best season is in July while in the cold winter and the windy spring it is not recommended. Actually, the Waterwheel Garden is more like a museum than a garden. If you want to have a good look at the real ancient waterwheel, Shatoupo is a good place.
2.Recommended Time for a Visit: 2 hours
Information accuracy:
We try to make the information on China Travel accurate when we write/edit it. If you find any outdated information, please inform us.