Lanzhou Food
Last updated by orchid at 2017/5/15
Lanzhou food belongs to Long Cuisine, also called Gansu Cuisine. Deeply influenced by the customs of Hui Nationality and the Tibetan Ethnic Minority, Lanzhou people habit noodles food as their staple food and are fond of beef and lamb with strong flavor. Roasting, braising are frequently applied in Long Cuisine.
Lanzhou Featured Food:
Hand Pulled Noodles With Beef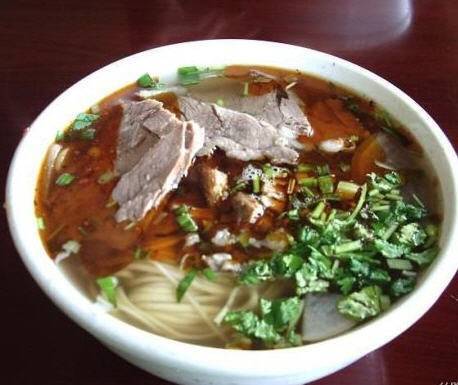 This kink of hand-pulled noodle is also known as the "Lanzhou bree beef noodle", one of the most common dishes in the local area. Visitors can see it at every corner of the city and it has become a part of the local people's life. The noodle is handmade, and it takes a cook only one or two minutes to stretch the flour cake into many needle-like noodles. Among the many beef restaurants in Lanzhou, the Jinding Beef Noodle Restaurant in Pingliang Road, and the Mazhilu Beef Noodle Restaurant in Wudu Road and the Minority Restaurant in Zhangye Road are the most famous ones.
Baisui (longevity) Chicken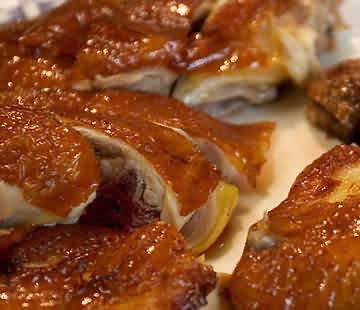 It used to be called the "Pinyuan Chicken" or the "First Scholar's Chicken". Wang xiye, the owner and founder of the featured roast chicken established the fame in 1985 and named it "Longevity Chicken", with the meaning of "living a long life after eating the chicken". The chicken is roasted on fire until its skin is crisp and its bone is soft. The chicken flesh is delicate and tender, with its aroma flowing to every corner of the room. By now, the restaurant has opened 5 multiple stores and its chicken can be done in more than ten methods, of which hot pot chicken is the most delicious. Diners sometimes have to book the seat three to four hours in advance to get a decent seat.
Hotbed Chives With Chicken Slices

It is one of the most famous dishes in winter in Lanzhou. The Hotbed Chives at the time is the most delicate and delicious. With the complement of the chicken slices, it is good to the last bite.
Chenchun Hot And Spicy Noodle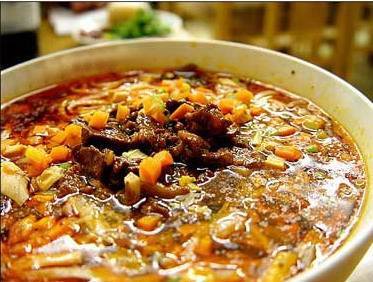 It was createc by Chen Dejin, the inheritor of "Hot and Spicy Chen" (a well-known Shichuan food) in 1989. The noodle is hot and spicy yet delicious to the last bite. It is one of the most popular food in the local place.
Gaoshan Meat With Soy Sauce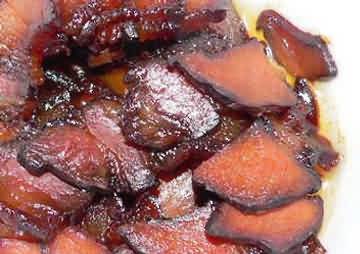 This is a traditional featured food in Lanzhou, named after its founder, with a history of 70 years. The meat is done fresh and fried until it is slightly transparent. It has distinct tastes with the flavor of soy sauce.