Lanzhou Food
Last updated by orchid at 2017/5/15
Lanzhou food belongs to Long Cuisine, also called Gansu Cuisine. Deeply influenced by the customs of Hui Nationality and the Tibetan Ethnic Minority, Lanzhou people habit noodles food as their staple food and are fond of beef and lamb with strong flavor. Roasting, braising are frequently applied in Long Cuisine.
Lanzhou Featured Food:
Tangwang Lamb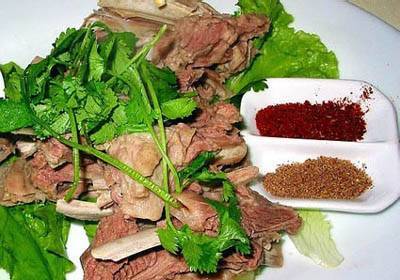 The lamb is carefully chosen from the medium wether, without any odor. It is done with superior flavoring and the taste is pleasant but not greasy. In the Restaurant of Mini West Lake in Qilihe District, visitors can savor this relish.