Black Bamboo Gouge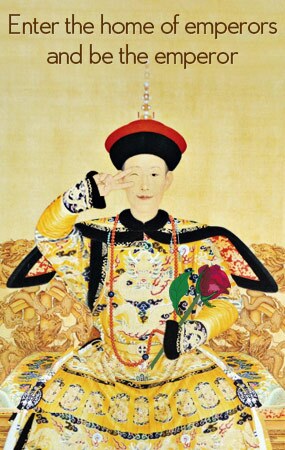 The Black Bamboo Gouge has grand and dangerous topography, fantastic landscapes, primitive ecology, rare species, marvelous environment, abundant forest landscapes, unique natural landscapes, thick national flavor and all sorts of wonderful legends. Hence, it enjoys a great reputation in the world. Since it has a valley with unique topography, exuberant vegetation, abundant rainfall and high humidity, it is characterized by mountain mists. It is always shrouded by mists, which makes the gouge gloomy and mysterious. The mountain mists here are of all shapes. In early morning, there are surging purple mists; at dusk, the smoke is all over the sky. It is sometimes close and sometimes far, sometimes static and sometimes dynamic and sometimes bright and sometimes dark, thus being very changeable. In the upper zone of the mountain slope, which has an altitude of above 2400 meters, there are more than ten high mountain lakes, represented by "Celestial Eye", "Boat Lake" and "Cuckoo Pond".
The largest lake covers a water area of about 200 mu. The lake and water set off against each other, which constitute graceful landscapes. There are innumerable exotic waterfalls and deep ponds in the gouge. They surge and roar among lofty ridges and towering mountains as well as dense forests and deep valleys. They seem as if white billows flushing and rolling down and sound as if thousands of horses galloping or hundreds of soldiers shouting loudly, which makes the Black Bamboo Gouge Forest Park an extremely magnificent dynamic water landscape. There are a large number of high mountains in the gouge, which all higher than the famous E'mei Mountain. Therefore, many exotic sights of cloud sea, Buddhist light, sunrise and sunset can be seen from here. It has mountain climate landscapes with seasonal difference. In winter, the park is covered with accumulated snow at a height of 2200 meters above sea level with snow bloom, mist bloom, ice-lolly, sleet and ice of all shapes, which constitutes a wonder of winter landscapes.
Solo Adventure Tips:
Location:

How to Get There?

You may take a bus for E'bian County at the Chengdu Xinnanmen Station and then change for the Black Bamboo Gouge (Heizhugou) Town. There are no shuffle buses going up the mountain. Hence, you can only charter a vehicle or hitch a ride.
Ticket Price:

Opening Hours:

More Tips:

Our local experts are always ready to create you a hassle-free tour. Get an authentic experience by contacting one of our travel advisors.