Emei Mountain Ski Resort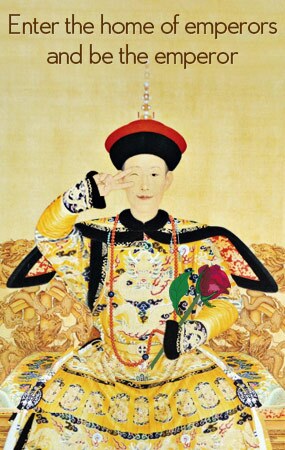 Overview
Emei Mountain Ski Resort is one of the most popular ski destinations in China. It is located at an altitude of 2500 meters and has favorable snow conditions. The Mountain itself is one of the four popular Buddha Mountains in the country and is well known for its Buddhism culture and natural beauty.
Things to Do
Introduction 
Emei Mountain Ski Resort is situated in the popular scenic area of Emei Mountain in Sichuan. The resort is spread over an area of one hectare. Snow falls from October to March up to the depth of 1 meter. The resort mainly includes a fireworks area, a snow sculpture area, an area for snowball fighting, skid ways and a practice field. All necessary equipments and gear can be rented at the resort.
A UNESCO World Heritage Site 
Emei Mountain Ski Resort is located on Mount Emei which is one of the four most important mountains in the country sacred for Buddhism. It is known for its ancient culture and natural beauty and has also been designed the title of World Heritage Site by UNESCO. Located at an altitude of 2500 meters, the mountain has an annual temperature of around 5 degrees Celsius on an average. This ensures great snow cover throughout the season.
Entertainment Facilities 
Emei Mountain Ski Resort also holds a snow and ice festival each January. The resort offers a number of programs and entertainment facilities such as snow tubing, snowfield tug of war, dog sleds and alpine sky. The gradients in the resort are quite gentle. The trails and pistes have been designed to accommodate skiers with advanced or intermediate training. It is a very safe resort targeted towards families.
The Skiing Area 
The skiing area at Emei Mountain Ski Resort has been separated into various different categories based on skill levels so visitors can ensure their safety. For beginners there is a gently sloped, large ramp as well as a very large snow sculpting and snowfall casting area for children. There is also a team of professional ski instructors that provide skiing lessons for all age and skill levels.
The Different Areas 
In Emei Mountain Ski Resort, skiing has been divided into: a snow battle area, ice and snow slide area and a practice area. There is also another area for fireworks where visitors can discharge fireworks. In the snow sculpture area tourists can participate in snow and ice modeling competitions of various kinds.
Other Facilities 
Emei Mountain Ski Resort is a very well equipped ski resort with several hotels and resorts along with snowmobile and ski rental stores. Parking is available on site and ski tools such as ski pole, shoes and skis can be easily rented. After skiing, visitors can also visit the hot springs in the Emei Mountain. The area has three different themed springs known as Yoga Zen Spring, Lingxiu happy Spring and Hongzhu forest spring. These hot springs are located outdoors and are rich in minerals. Soaking in the spring is a great way to relax.
Solo Adventure Tips:
Location:

In Emei Shan Mountain in Southwest China's Sichuan Province.
How to Get There?

Take a bus from Chengdu city to E'mei Mountain (about 160 kilometers) and then a tourist bus at the foot of the mountain to the ski resort.
Ticket Price:

Snow equipment: 30 yuan /per hour
Flying skating saucer 30 yuan /per hour
Snow sled 20 yuan/per hour
Snow suit: 10 yuan/per suit
Gloves: 5 yuan/one pairs
Opening Hours:

More Tips: