Luocheng Ancient Town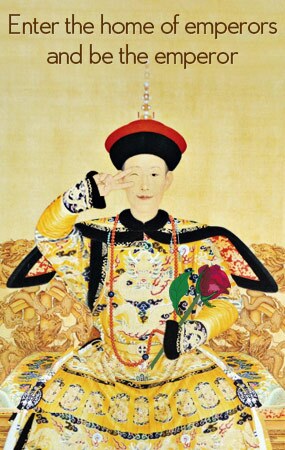 It was built in the first year of Chongzhen's reign in the Ming Dynasty (the year 1628). Up to the present, this surviving old street still preserves part of the human style and features of the ancient Sichuan culture during the Ming and Qing Dynasty. This old street, which is overflowing with the beauty of late afternoon is said to be the sole boat-shaped street in China.
On both sides of this "boat-shaped street", there are a long row of wood structured houses with old roof tiles. The eaves on the side of the street are extraordinarily broad. The houses form a rare long corridor called "Liangtingzi (hall for shade)". Their supporting points are more than one hundred old round logs standing on the long hexahedron stone pillars. For hundreds of years, the local people of Luocheng take drinks, eat meat, drink tea, listen to simple songs, clear ear shit, smoke tobacco leaves and sell quack medicine enjoying the blessing of the human world in the Liangtingzi which keeps off the rain and the sun.
Solo Adventure Tips:
Location:

How to Get There?
Transfer to a bus for Luocheng at Leshan with a fare of 5 yuan and you may get to the scenic area of Luocheng ancient town in one hour.
Ticket Price:

Opening Hours:
It is opened for the whole day.
More Tips:
Leshan Through Traffic Station has express buses, which run every twenty minutes. However, the highway condition is rather bad. It are specially suggested that tourists should first take a bus to Jinwei County and then change for Luocheng.