Leshan Transport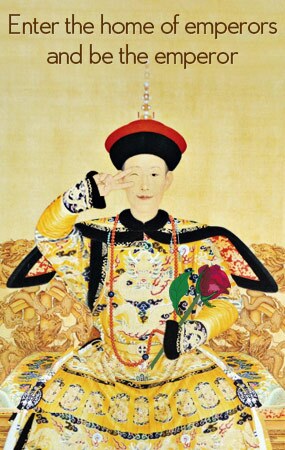 Air Transport
The urban areas of Leshan City are merely 150 kilometers away from Chengdu Shuangliu International Airport. The whole course covers a high grade highway and takes merely two hours. There are ticket offices of Civil Aviation in the urban areas, where tourists can buy tickets for airlines from Chengdu to all parts of the country such as Beijing , Guangzhou , Shanghai and Hong Kong . Tourists who travel to E'mei Mountain by air may first get to Chengdu by plane and then transfer to a tourist bus.
Tips:Ticket office of Civil Aviation, contact call: 0833-5578823
Railway Transport
The Cheng-Kun Railway traverses the five counties, cities or districts of Jiajiang, E'mei Mountain, Shawan, E'bian and Jinkou River under the jurisdiction of the city. If tourists travel to Leshan and E'mei Mountain by train, they may take all the trains of Cheng-Kun Railway Line from places such as Xichang, Panzhihua, Kunming , Chengdu , Chongqing , Xi'an and Beijing and get off at the E'mei Mountain Station along the same line. The station is merely ten kilometers away from the gate of E'mei Mountain Scenic Area (Baoguo Temple) and thirty one kilometers away from the urban areas of Leshan City.
Tips: Railway Passenger Transport Office, contact call:0833-5470699
Highway
The highway from Chengdu to Leshan has a total length of 169 kilometers. It takes merely about one and a half hours by vehicle. Xinjin, Pengshan, Meishan and Jiajiang are along the highway. The road is divided in Jiashang, which leads to E'mei in the southwest direction and Leshan in the southeast direction. Leshan is 34 kilometers away from E'mei Mountain.
Tips:
1. Tourists may take a bus from Chengdu to Leshan at the Xinnanmen Station, the Shiyang Station and the North Railway Station. The fare of large buses, which run at full high speed, is 35 yuan. The trip takes one and a half hour. However, be sure not to take a cheap medium-sized bus, because it may not be allowed to take a highway and passengers may be thrown off at any time and can not get to the destination in four hours. You may then take a coach at the Central Station in Leshan, which is accessible by bus route 9 and 6. The Through Transport Station mainly has coaches heading for all districts and counties, which is accessible by bus route
1. Xinnanmen Bus Station(Chengdu Tourist Passenger Transport Center):Address:No. 57 Linjiang Road in Chengdu City Phone call:028-85433609
Shiyang Bus Station:Address:Shiyang Town Phone call:028-85157719
North Railway Station:Phone call:82800126
Special Tourist Line
Leshan Passenger Transport Center- E'mei Mountain City
Leshan Harbor- E'mei Mountain Baoguo Temple
Leshan Passenger Transport Center-Shawan
Leshan Harbor-Great Buddha in Leshan- Wuyou Temple
Leshan Harbor-Foguang Lake
Leshan Harbor-Bishan Lake
City Transportation
Leshan City has public transport network extending in all directions. The fare ranges from one to four yuan.
 
Taxi
The fare of taxis in Leshan is 3 yuan prior to the trip and 0.7 yuan for each additional kilometer.
Tips:Outlanders who pay a visit to Leshan may take a three-wheeled cart or a taxi there. The starting fare of the three-wheeled cart is generally 2 yuan. For longer distance, the fare is 3 yuan. You may negotiate the price with him before getting on the cart. If the price exceeds 3 yuan, you had better take a taxi.
Waterway
Leshan is located at the confluence of Min River and Dadu River. Leshan Harbor is a major port along the Min River. Apart from the dry season in winter and spring, during the flood season, there are scheduled passenger liners every day heading for cities along the lower reaches of Min River such as Yibin, Luzhou and Chongqing . It consumes much time to take a boat down the river. However, owing to the graceful sceneries along the river, it is a marvelous way to take sightseeing trip. There are tens of departures of tourist shuttle boats heading for Leshan Great Buddha every day.
There is a tourist station beside the wharf of Leshan Harbor. Tourists may take a bus for E'mei at this station. The terminal is Baoguo Temple.
Our local experts are always ready to create you a hassle-free tour. Get an authentic experience by contacting one of our travel advisors.