Gangrenboqi Mountain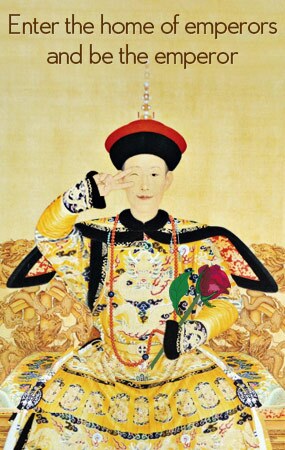 Gangrenboqi is located on the north of Lake Manasarovar (玛旁雍错), Tibet. The peak of the mountain is covered by snow all the year round. The shape of the mountain is like a pyramid. There is a mysterious feature of the holy mountain. The snow on the sunny slope never melts over the year. On the contrast, the snow on the opposite side melts as the sunshine covers it.
Gangrenboqi Mountain(冈仁波齐山) is the most famous holy mountain in Tibet. It is reputed as the center of the world by Tibetan Buddhism, Hinduism, Jainism and Bon. With the elevation of 6, 638 meters above sea level, Gangrenboqi Mountain is the main peak of Mt. Gangdise. On the elevation of over 4,700 meters, it's a great risk and ordeal for hikers. Thus, visitors had better prepare suitable warm clothes and enough high-calorie food.
At the same time, it was perceived as the centre of the world by Hindu, Tibetan Buddhism, Tibet primary religion Ben and Gumaona Buddhism. Gangrenboqi's meaning is "Sacred Mountain" in Tibetan and "Hindu Lord's Heaven" in Sanskrit. It was also the origin of Ben Buddhism.
Highlights
Hiking
Hiking on theGangrenboqi Mountain takes about 3 days, starting from Dajin, passing by Qugu Temple and Zherepu Temple and coming back to the starting point. On the way, there are surpassingly beautiful peaks, magnificent Gangrenboqi Mountain immediately ahead and religious pilgrims, enjoying breathtaking scenery and experiencing local customs and sacred culture.
Circling the Mountain
Circling the mountain is the most common way to worship the god. It is said that the founder of Buddhism, Sakyamuni's zodiac birth year is horse year. The worshipers circle the mountain in horse year for one time will be twelve times merits and virtues than the normal year. Many worshipers will lose their lives on the half road. Visitors had better to act according to your ability.
Sunrise and Sunset
When sunrise and sunset, the sunshine covers the slope on the snow, the mountain will influence the golden light. The vision is shocking when the whole mountain turns into golden. It appears the mountain is more sacred.
Solo Adventure Tips:
Location:

Gangrenboqi is located on the north of Lake Manasarovar 
How to Get There?

Ticket Price:
free
Opening Hours:

More Tips:

1. It is very dangerous to circling the mountain. Because it locates on the plateau and lack of oxy oxygen, visitors can leave the heavy backpack in the hotel.
2. The night of Tibet is very cold because of the topography. Visitors should prepare enough coats to keep warm at night.
3. Best time to visit: June to September.
Our local experts are always ready to create you a hassle-free tour. Get an authentic experience by contacting one of our travel advisors.