Pabonka Hermitage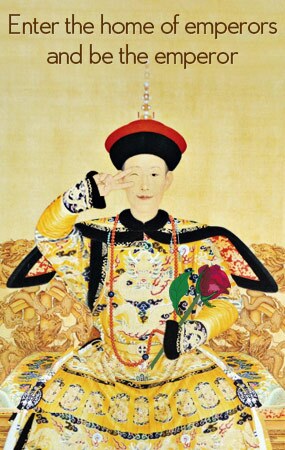 Pabonka Hermitage (Pha bong kha), is an ancient royal palace founded by the 7th century Tibetan King, Songtsen Gampo. As part of Sera Monastery, it is about 8 kilometers from Lhasa in the Nyang Bran Valley on the side of Mount Parasol, and it is only one hour and a half walk from Sera Monastery. Pabonka Hermitage is one of the most ancient Buddhist sites in the Lhasa region.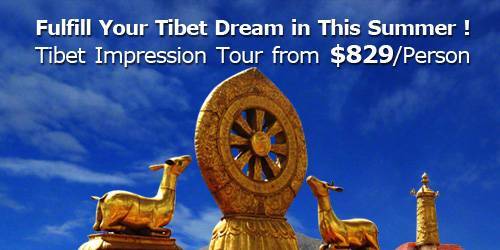 It was built even before the Jokhang and Ramoche. It is said that Pabonka Hermitage was the place for several Tibetan kings and Tibet's first seven monks to meditate, and it was right here that Tibetan Alphabet was created by Thonmi Sambhota (a chancellor of ancient Tibet, who was assigned by Songtsen Gampo to India to learn Buddhism and phonology, and came back to create Tibetan Alphabet).
Pabonka Hermitage was ever destroyed by the anti-Buddhism King Langdharma in 841. Fortunately it got rebuilt during the 11th century and an extra floor was added by the fifth Dalai Lama (1641-1682) to this two-storey building. During the Cultural Revolution period of the 1970s, Pabonka also suffered a lot from damages made by the anti-Buddhism revolutionaries.
Following China new religion policies and the development of tourism, the government has put a great effort on repairing this ancient cultural heritage until recent years.
What to Do
Hiking
It is only one hour and a half walk from Sera Monastery. A hike from the Sera Monastery to Pabonka Hermitage is a great choice. Pabonka Hermitage is located behind Sera Monastery. Visitors just need to take a minibus from Lhasa, and the bus stops at Sera Monastery. In order to get to Pabonka from Sera Monastery, visitors have to walk through a small village and then hiking up along the mountain side.
On the way, visitors can visit the small chapels, climb around the ancient ruins and see the nunnery around there. When visitors reach Pabonka Hermitage on the vantage point on the side of the mountain, visitors can see the great scenery of the Lhasa Valley and the back side appearance of the Potala Palace.
Simple Monks
Beside the hermitage, there is a canteen for the monks to have meals. Visitors can have meals with the monks. Maybe visitors will be looked at by curious eyes, but what come out of their eyes express something like friendly and simple. They will share dried mutton and beef with the strangers in front of their eyes and with a smile. It is a communication without any language.
Nearby Attractions
Tibet is a sacred Buddhism place and there are several monasteries for visitors to see. Before visiting Pabonka Hermitage, Sera Monastery is the representative monastery of the Gelugpa sect of Tibetan Buddhism and is a highlight for visitors to go.
Want to make a trip to this place? Request a quote now!
Solo Adventure Tips:
Location:

Mount Parasol, Lhasa Prefecture, Tibet, China
How to Get There?

Pabonka Hermitage is not very far from the Sera Monastery. A hike is a good choice for visitor to get the destination.
Ticket Price:

50Yuan/person
Opening Hours:

All day long
More Tips:

Our local experts are always ready to create you a hassle-free tour. Get an authentic experience by contacting one of our travel advisors.