Yamdrok Lake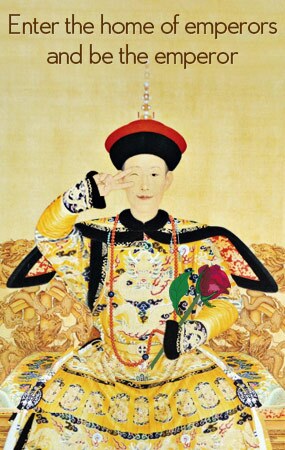 Yamdrok Lake (羊卓雍错), only less than 100 kilometers from Lhasa, is one of the three sacred lakes of Tibet together with Namtso Lake and Lake Manasarovar. It is the largest inland lake in the north of Himalaya Mountain. Located in Ngarzhag County, Lhokha Prefecture, Tibet, it covers an area of 678 square kilometers (67, 800 hectares). The average altitude of it is 4, 442 meters.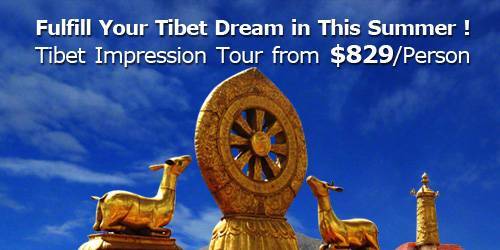 Legend
According to the folk legend, the Yamdrok Lake is a fairy descended to the world. According to the legend, there are 9 small lakes consisting of the Yamdrok Lake.  The god Yeshe tsogyai cared about the creatures dying of the shortage of water, she threw 7 taels of gold to the sky and prayed and united the 9 small lakes together.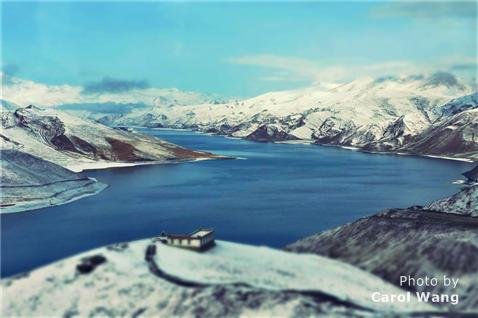 Highlights
The Yamdrok Lake is more famous for its beauty. It is honored as the most beautiful lake in the world. The name of Yamdrok Lake means "the lake of jasper above the pasture" in Tibetan language. Surrounded by imposing mountains, the lake looks more clear and gorgeous. The picturesque landscape will make people think they are in a fairyland.
Visitors can also enjoy island, pasture, hot spring, temple, woods and animals here. Big or small, there are 21 islands in the lake. Large numbers of migratory birds are living on these islands. The picture of thousands of white birds flying above the lake is really breath-taking. On the islands in the lake or the grasslands around the lake, visitors can also see many kinds of wild animals, such as wild goats and foxes.
In addition, Yamdrok Lake is also the heaven of fish. There is lots of plankton in the lake, which serve as rich food for the fish. And, Tibetan people do not eat fish, so various fish grow happily and healthily in the lake. The fish in Yamdrok Lake tastes tender and tasty, so visitors should not miss it.
Nearby Attractions
Tibet is a sacred place for Tibetan monks. Potala Palace is Chinese national key protected cultural relics and the most valuable depot in Tibet.
How to Get There?

There are no direct buses to the lake. The best way is to hire a taxi or a mini bus from Lhasa.
Ticket Price:

Free
Opening Hours:

All day long
For an authentic travel experience, contact one of our travel advisors. Our local experts are always ready to create a hassle-free tour for you.