Lhokha Food
Last updated by chinatravel at 2017/5/15
Different from the rest of Tibet, food in Lhokha is dominated by Sichuan cuisine. The Sichuan cuisine restaurants can be seen everywhere, with inexpensive dishes up to you taste. All the restaurants represent local features in decoration, both the high grade and low grade. The Tibetan food includes all kinds of sausages, Qingke (highland barley) wine, buttered tea, Yamdrok air-dried meat, cold yak tongue, steamed stuffed bun, roast sausage, air-dried meat, Xiapuqing ( a kind of minced meat), all sorts of cakes and sweet tea, milk tea, sour milk.
Lhokha Featured Food:
Yamdrok Air Dried Meat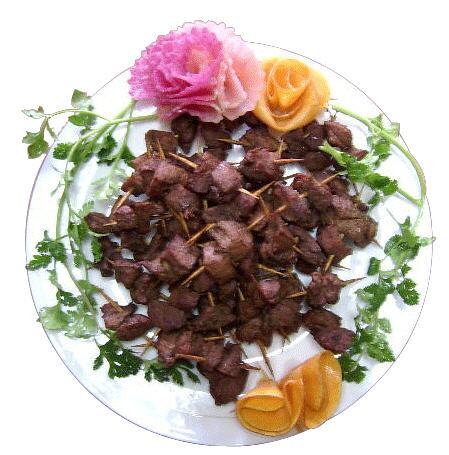 Air-dried meat, one of the staple food for local herdsmen, is made of beef or mutton stripped and air-dried. Every household in the Yamdrok lake area has a special room for air-drying. The room has four walls around but one window on the top for ventilation, and usually in use in October in Tibetan calendar (November or December in solar calendar). Air-dried meat is made mainly of mutton in a simple way, whole sheep or stripped, and the whole process lasts to next January (February in solar calendar). Usually taken as the best food to treat guests, the air-dried meat is delicious with a light salty taste, which usually used to be offerings to the Tibet ruling class.
Page 1 of 1 First Previous 1 Next Last