Lhokha Shopping
Lhokha Local Products:
Although there are no shopping malls in Lhokha, travelers can purchase what they need in the shopping centers in most of the local hotels. As Lhokha is not far from Lhasa, it's convenient for tourists to go shopping there.
Jiedexiu Apron

Situated in Gonggar, south of Tibet, Jiedexiu town is one of the eight famous towns in Tibet history. The town features plenty of shops and every household has a loom. The hand carded spinning and the handmade Bangdian (a kind of apron) made in the town are the best in Tibet, for its rich colors and durability. In the past those textile products like carded products and Pulu (a kind of carpet) were offerings to the government. Jiedexiu apron is made in a succession of procedures, such as: rinsing the wool, sunning the wool, combing the wool, twisting, weaving, weaving patterns, dying(more than once), rubbing, washing, sunning and so on. Jiedexiu apron has a large group of categories with different delicate patterns and colors, and these aprons are used especially by girls or women and some others are especially used in holidays. Other featured products are Tibetan incense in Minzhulin Monastery in Zhangnang county, Jiacha walnut, etc. It's advisable to purchase something with Tibet
Jiacha Stone Articles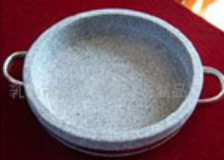 Jiacha is abundant in graphite, which is soft in quality and easy to shape. Pots made of graphite will make the food more delicious and keep the heat well. Now Jiacha is famous for its graphite pots and graphite bowls with delicate patterns on them. In addition to graphite articles, Jiacha has products like wood bowl and wood bucket which are first-class not only in material, craft, painting and carving but also in durability.
Zhanang Knotting

Zha means "workshop" in Tibetan, while Nang means "inside", therefore Zhanang has the implication of "inside the workshop". It's said that as early as the Tubo period all businesses in the Zhanang were flourishing. Zhanang became an assembly place for various craftsmen from all country. Those craftsmen worked in porcelain workshop, pottery workshop, metal ware workshop, textile workshop, knotting workshop, papermaking workshop, ink-making workshop, mill and winery. All the products from those workshops were made for upper class in Tubo period. Remains of those workshops still can be seen. And pottery making, knotting and textile are still brisk.
Qiongjie Jade Articles
According to its quality, there are two types of jade, the corundum which is produced in Renpodala, Shigatse, and the nephrite which is produced in Qiongjie, Lhokha. Qiongjie Jade articles feel soft and gentle, and they are in white and green check and are usually taken as the first choice by tourists. Qiongjie Jade Ware has products as many as 100 kinds for tourists' choice.
Lhokha Shops and Stores: