Liaoning Travel Guide
Top Tourist Cities in Liaoning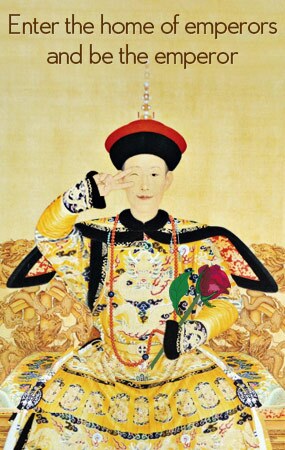 Liaoning Province is situated in Northeast China and its abbreviation is Liao. Liáo (辽) of the province name means the Liao River basin and Níng (宁)means peace.
Liaoning is usually called "the Golden Triangle" in the Northeast due to the advantageous geographical location, with the Yellow sea and Bohai Sea to the south, Jilin Province to the northeast, Inner Mongolia to the northwest, Hebei Province to the West. Because of Yalu River on the border with the North Korea, it plays a vital role in China.
History
Liaoning is one of the cradles of Chinese civilization. Liao River basin plays an important role in Chinese Culture. There are a lot of legend historic relics from the Qin Dynasty to the Qing Dynasty. Liaoning Province was the base for Manchu People to found the Qing Dynasty, so Liaoning has a lot of Manchu historic relics.
Festivals in Liaoning
Liaoning has a rich folk culture and custom which promotes its colorful festivals. Dalian International Fashion Festival, Shenyang International Ice and Snow Festival, Benxi Maple leaf Festival are the most famous festival in Liaoning Province. Travelers can enjoy various celebrations and activities during these festivals.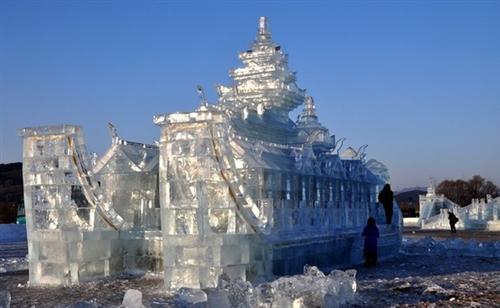 Shenyang International Ice and Snow Festival
Recommended Attractions
Shenyang Imperial Palace and three mausoleums in the Qing Dynasty— Zhaoling Tomb, Fuling Tomb and Yongling Tomb are famous Manchu historic relics in Liaoning Province. Shenyang Imperial Palace is one of the well- preserved imperial palaces in China.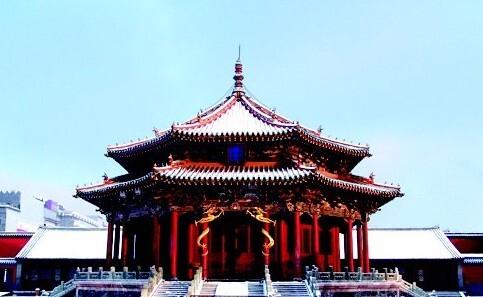 Shenyang Imperial Palace
Due to a geographical advantage, Dalian is a popular tourist place to visit. It is a wonderful city to escape a hot summer. Dalian Shengya Ocean World is a famous place to see a magical life under the water. Charm of the Sea Square and Golden Pebble Beach are worthy visiting in Dalian City.
Best Time to Visit
Travelers can enjoy a red world in Liaoning Province consisting of red leaves and red beaches during September and November. And a white snow world lasts between December and February every year. April is the best time to photography thousands of peach flowers in Liaoning. Visitor can also come to enjoy the purest and clearest blue sea and get rid of the hot summer in China from July to September.
Capital of Liaoning
Shenyang, capital of Liaoning Province, is the economic, cultural, transportation, and trade center in northeast China, and also an important industrial and historical city. It governs 9 districts, 1 city, and 3 towns, with a total area of 13,000 square kilometers and a population of more than 7 million. This 7 million, of which about 5 million is part of the urban population, is contained within an urban area of 3,495 square kilometers.
Shenyang is located in the hinterland of the Liaoning Peninsula. It is located in the south of Northeast China and in the middle of Liaoning Province, with Changbai Mountain behind and the Bohai Sea in front. Within a radius of 150 kilometers based on Shenyang, there are Anshan (Steel City), Fushun (Coal City), Benxi (Coal and Iron City), Fuxin (Coal and Electricity City), Panjin (Petroleum City), Dandong (Textile City), Liaoyang (Chemical Fibre City), and Tieling (Cereal and Coal Base).
These resourceful industrial cities with immense strength and influence in the central area of Liaoning Province compose an unusual cities group in the world. Dalian Harbor, which links to other great harbors over the world; New Yingkou Harbor; and Jinzhou Harbor. which is under construction, are all no more than 400 kilometers from Shenyang.
Emphasizing equipment manufacturing, Shenyang is one of the most heavily industrial bases founded in the nation soon after the establishment of the People's Republic of China. Meanwhile, it has also been granted the titles of "National Environmental Protection Model City" and "National Forest City," not to mention the award of one of the Top Ten Cities in China for 2 years running.
Aside from commerce, Shenyang is rich in tourism resources and is especially famous for its many sites of interest. Such sites in and around Shenyang include Shenyang Imperial Palace, various emperors' tombs (Fu Tomb and Zhao Tomb), Huishan Mountain Scenic Spot, Liaoning Broadcast TV Tower, Strange Slope, 9.18 Incident Exhibition Museum and Marshal Zhang's Mansion, Middle Street Commercial Walking Street, Hunhe River Paradise, Summer Palace, Xinmin West Lake, Xinle Site, Shenyang Botanical Garden, Canal Scenic Spot (Round-City Canal Water System), Kangping Sleeping Dragon Lake, and Shenyang Ancient Meteorite.
Top Things to Do in Liaoning
Our local experts are always ready to create you a hassle-free tour. Get an authentic experience by contacting one of our travel advisors.