Daju Town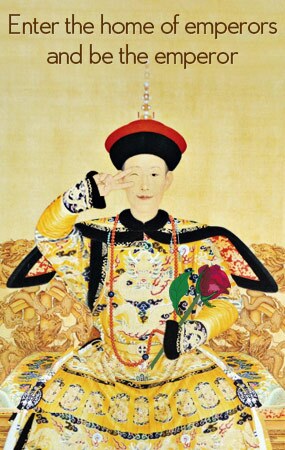 Situated at northeast end of Tiger Leaping Gorge to the south of the Yangtze River, Daju town is best known for its important crossing point of the Lijiang's fabulous treks and its magnificent view of Jade Dragon Snow Mountain.
The locals are very friendly and hospitality. Visitors may live in a guesthouse and ask owners for some tour information.
After finishing the stunning trek of Tiger Leaping Gorge, many tourists turn back to Lijiang by roughly the same route along which they came—going back southwest to Qiaotou village and then arranging transportation to Lijiang. The alternate route back to Lijiang through the town of Daju is a better way.
This road back to Lijiang goes around the east side of the Jade Dragon Snow Mountain range. If weather permitted, passengers could have a view of Jade Dragon Snow Mountain.
Connection with Nature
Daju is surrounded by lush fields of grain and vegetables, which are fed by springs and rivers gushing out of the surrounding mountains. With a high forest coverage rate, Daju town the destination for those tourists who are fascinated with greenery, those who enjoy crisp air, those in love with nature, those who are fond of exploring and those who escape from modern cities.
Imagine when wandering or running around fields in the sunset, the breeze is nudging your cheeks and fresh air hit your body. People can catch a glimpse of the village life: cattle, limpid stream, local women doing their laundry along the river bank, and the lovely sceneries. This tranquility is exactly what many visitors desire for a long time. Walking on, visitors will be at the foot of the mysterious mountain.
The one thing people would complaint is that they could not bring all those nice things home. In Daju, people will feel a closer relationship with nature. No wonder Daju town is the very place which makes domestic tourists enjoy at ease, and foreign guests feel like home.
How to Go to Other Places
Daju-Lijiang
A daily public buse links Lijiang to Daju (90km), departing at 7:30am or 1:00pm. Visitors can take one of the daily public buses back to Lijiang, for about 20 yuan. It is recommended that you reserve a seat as far in advance as possible through your guesthouse. If visitors try to go to Daju from Lijiang, they would likely be charged the fee of Jade Dragon Snow Mountain, for this area belonging to the scenic spots of Jade Dragon Snow Mountain.
Daju to Tiger Leaping Gorge
There are some small paths to the northern town which are nice hiking lines leading to Tiger Leaping Gorge. Visitors have to start from Low Road of the Gorge and cross the Jinsha River. If it rains heavily, the new ferry will stop service. Then visitors will spend 2 hours walking to old ferry. Follow the road marks.
After crossing the river, walking to Daju from new ferry takes 2 hours, from old ferry takes only one hour. Sometime there are shuttle buses waiting for visitor near ferries..
Nearby Attractions
Tiger Leaping Gorge
Tiger Leaping Gorge can be divided into three parts based upon its hypsography characteristics: the upper gorge, the middle gorge and the lower gorge. The most famous scenic spots are the Mouth of the Gorge and the Tiger Leaping Pebble, both of which are on the upper gorge.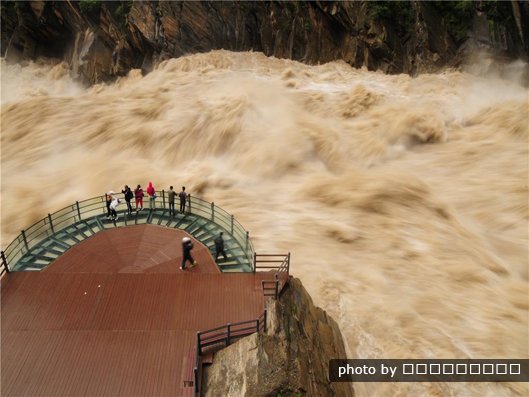 The Mantianxing Reefs Area and the Yixiantian in the middle gorge are the two most famously known dangerous spots. One can tell the arduousness from their names, Mantianxing Reefs meaning that there are so many reefs that it looks like a starring sky, and Yixiantian meaning huge rock cracks.
Lijiang Old Town
Lijiang Ancient Town is located in outskirt of the present Lijaing City, Yunnan Province. The village's layout is unique, which is a perfect architectural fusion of Bai minority, Tibet and Han Chinese. There is a famous bazaar in this town, named Sifang Street. It is a featured square bazaar of Naxi ethnic minority.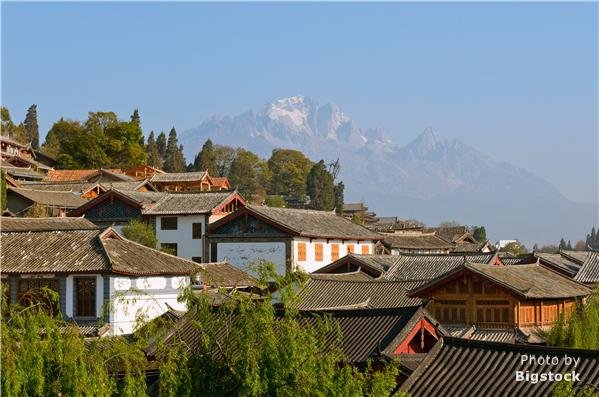 Jade Dragon Snow Mountain
Located about 20 kilometers north of Lijiang City, Jade Dragon Snow Mountain is renowned for its snow cap, meadows and forest-clap slopes. The highest peak of it reaches an altitude of 5596 meters. There are many ski slopes on Jade Dragon Snow Mountain, where skiing is possible all year round.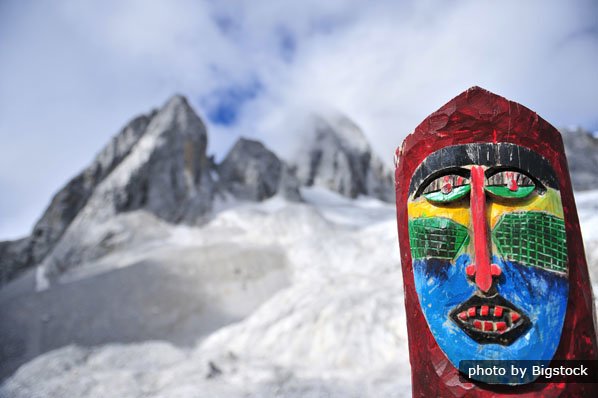 Our local experts are always ready to create you a hassle-free tour. Get an authentic experience by contacting one of our travel advisors.