Dongba Museum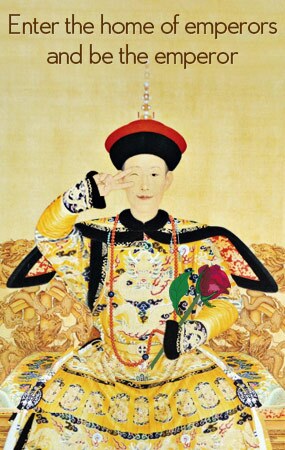 Dongba Museum in Lijiang, which was designed to display the splendid Dongba culture, is located nearby Yuquan Garden, covering an area of 7 acres. The major infrastructure of the museum is archaized Naxi modest Siheyuan(Courtyard House). It is built rationally according to the site topography and landforms, forming the ancient architectural complex with the colonial courtyard as the major building area. The building of Dongba Museum follows the layout of Naxi folk house in different historical periods, taking advantage of the natural landscape of Yuquan Spring and Elephant Mountain.
"Museum is the birth place for new ideas, instead of the tomb for antiques." In this museum, you can observe the footprint of history, and your wisdom will also be inspired. This museum is the witness of the historical social change of Lijiang. You can trace the history of Lijiang by appreciating the ancient rough axes, the rusty rifles, the Wufeng Building, the monument lying on the riverside of Jinsha River commemorating the crossing-river battle of the red army, the boorish but magnificent Baisha murals, etc.
The picture-like pictographs is the infant stage of Human characters. It is the eternal utterance of history, telling us the wisdom of ancient human beings. More than 1,000 scrolls of Dongba scriptures have been collected in the museum, covering the branches of Astronomy, Geography, Literature, Art, History, Religions and so on.
As the only Dongba Cultural museum in China, Dongba museum is the most worth-visiting museum in Yunnan. Don't miss it when you are in Lijiang.
Solo Adventure Tips:
Location:

near Black Dragon Park, Jiaoyu Road, Lijiang
How to Get There?

There are many buses from the train station to the museum.
Ticket Price:

25 yuan per person
Opening Hours:

from 8:00 to 17:00
More Tips:

September and October are the best time for tourists to visit the museum.
Our local experts are always ready to create you a hassle-free tour. Get an authentic experience by contacting one of our travel advisors.