Lion Hill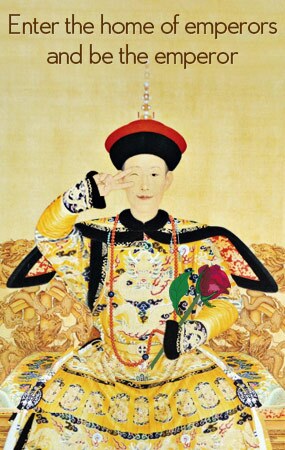 As an integral part of Lijiang ancient town and the major nation-level scenic spot, the Lion Hill Park is located in the centre of Lijiang city. The hill massif is like a lion, thus given the name Lion Hill. With ancient buildings lying around at the foot of Lion Hill, it is the best place for visitors to enjoy the panoramic view of the Lijiang Ancient Town.
The park covers a total area of about 15 hectare with green trees covered on the hill and birds singing in the wood. There are more than 40 ancient cypress trees of 800 years old. Percentage of land-covered forests is about 90%. There stands an ingeniously designed wooden Wangu Pavilion. It is a highest place to catch a good view of the Old Town and the surrounding view of countryside.
Bird's Eye View of Lijiang Ancient Town
The Lion Hill is the highest altitude to provide a good view of the panorama of Lijiang Ancient Town. Standing on the summit of the mountain, visitors can see a large scale of grey tile rooftops of Lijiang Ancient Town on one side and the modern flat rooftops of Lijiang New Town on the other side. It is a 15 minutes uphill climb from Si Fang Jie for visitors.
Visitors can appreciate the sunrise and sunset on the top of the mountain. With the background of Jade Dragon Snow Mountain, the golden sunshine will be reflected by the snow-capped mountain. The nightscape is a charming view for visitors as well. The prosperities of the new and old Lijiang City are different from each other, but they both boast magnificent landscape.
Wangu Pavilion
It is located on the top of Lion Hill, the highest position in Lijiang City. This is the world's best pure wood building which is 33 meters high.
Standing on the building from the north, visitors can see the miraculous and snowcapped Jade Dragon Snow Mountain, from the east, Lijiang ancient town with rivers flowing leap to the eye of visitors, from the west visitors can see the splendid new city of Lijiang, and from the south Naxi villages and green farmlands come into view.
Solo Adventure Tips:
Location:

Xinhua Street, Dayan Town, Gucheng District, Lijiang, China
How to Get There?

Ticket Price:

Lion Hill: 15Yuan/Person
Wangu Pavilion: 50Yuan/Person
Opening Hours:

07:00 to 20:00
More Tips:

Our local experts are always ready to create you a hassle-free tour. Get an authentic experience by contacting one of our travel advisors.