Lijiang Transport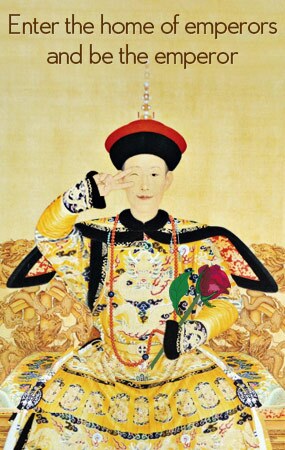 Lijiang Airport which can handle Boeing 747 / Airbus 320 and other middle size aircraft and is located in the south of Lijiang city, 28 kilometers away from the downtown. It was opened in July, 1995. Now it has Flights to Kunming , Banna, Beijing , Shanghai , Guangzhou , Shenzhen , Chengdu , Nanjing and Guiyang . It also offers chartered airplane service. There are flights from Kunming to Lijiang every day and the trip is about 40 minutes' flight.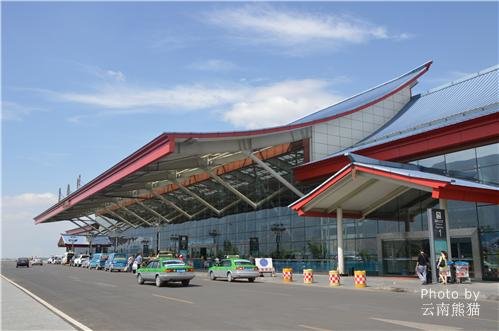 Airport inquiries telephone number: 0888-5173081
Flight inquiring telephone number: 0888-5161289、5161291、5173079
Chartered airplane service telephone number: 0888-5124720
Urban ticket office:0888-5164720、5161291
Telephone call for appeal of service complaint:0888-5173019
Airport hotel telephone number: 0888-5141000
Lijiang to Kunming: Monday and Sunday
Use time: 40 minutes
Lijiang to Shanghai: Tuesday, Friday and Sunday
Use time: 4.5 hours
Lijiang to Xishuangbanna: Monday, Tuesday, Wednesday, Friday, Saturday and Sunday
Use time: 50 minutes.
There is no railway station in Lijiang at present (because the railway from Dali to Lijiang is being built and it is estimated to be completed by the year of 2010.) You can take a train from Kunming, Dali or Panzhihua (in Sichuan province) station to Lijiang.
The No.214 National Highway runs from south to north through Lijiang . Traveling north it passes Zhongdian (Shangri-la) and leads to Tibet; to the south it runs through Dali extending in all directions. In 1999 the Highway from Dali to Lijiang was opened, which improved the condition of transportation. The roads are almost all winding mountain tar-coated roads.
The distance Kunming to Lijiang is about 500klms. Express buses operate from Kunming to Dali on 320 National Highway and Dali to Lijiang; you have to take the 214 National Highway.
Tips:
It takes eight hours on a non-stop bus from Kunming to Lijiang, the ticket price is RMB 186 Yuan. While it takes three hours to take a bus from Dali to Lijiang, the price is RMB 50 Yuan
Telephone number of Lijiang General Passenger Depot: 0888-5121622
Telephone number of Lijiang Passenger Center: 0888-5122536
Telephone number of Lijiang Hotel departure: 0888-5121786
Telephone number of Ninlang Bus Station: 0888-5521505
Telephone number of the Lijiang Prefecture Transport Company ticket office: 0888-5122187
Taxis
Generally the flag fall is the first three kilometers is RMB six Yuan and then 1.6 Yuan per kilometer for a small cab and RMB seven Yuan flag fall for a Santana cab then 1.8 Yuan per kilometer.
Buses
Smart cards buses are available and mini-bus and small trucks are also a convenient means of transport.
Tourism specific routs
It costs one Yuan to take a bus from the station to the Dongba Cultural Center, and it cots nine Yuan for each person to take a bus from the down town to the Jade Dragon Mountains. Three routs are available to Shanping where you can view the Jade Dragon Mountains: one is to take the plank road built along the face of a cliff, which costs you RMB ten Yuan, another is to ride a horse, which costs you RMB sixty Yuan, the other is to take a cable car, which costs you RMB forty Yuan.
Bicycle
Bicycle is one of the best ways to go sight-seeing in the down town area. You can hire a bike at No. 70, Xenia Street, the Red Sun Square and the Youth Hotel. The rent is about fifteen Yuan per day. But the service of bike for rent in the Youth Hotel is only for the guests who stay in the hotel.
Tips
The attractions are scattered over Lijiang Prefecture so car or bus are usually required to see the attractions. The Mosuo people can offer truck, tractor and horse but get ready for the bumping mountain roads.
Our local experts are always ready to create you a hassle-free tour. Get an authentic experience by contacting one of our travel advisors.