Luoyang Shopping
Luoyang Local Products:
As a modern city, Luoyang has become a much more cosmopolitan place. You could find almost all kinds of famous brands from home and abroad. And at the same time, Luoyang is also an ancient city with many internationally famous specialties like Bamboo Screen or Curtain of Luoning, Dukang Wine, Luoyang Style Embroidery Pieces, Mengjin Pear, Mud Inkstones, Palace Lanterns, Plum Blossom Jade, Replicas of Ancient Bronzes, Tricolor glazed pottery and so on.
Dukang Wine
Dukang wine is the first recorded name of wine that appeared in the documents of our country and has gained the name because it was first made by a man named Dukang. According to legend, Du Kang is a man of the Eastern Zhou Dynasty that was more than 2700 years ago. Dukang Is regard as the first ancestor of the wine-making industry in later age, and Dukang wine is regarded as another name of the delicious wine.At Dukang village of Caidian of the county of Ruyang, south of Luoyang and Huangdedi village of Yichuan county, ruins where Dukang's wine was made have been found. Then Dukang breweries where sweet and aromatic Dukang wine is produced have been built in these two villages. Dukang wine has enjoyed good reputation for a long time because it is limpid, tender and smooth ,fragrant , sweet and refreshing .And it can promote the production of body fluid and moisten the throat , and dispel coldness. What is more, drinking the wine in right amount is good for quicker blood circulation
Mud Inkstones
The mud inkstones are made in many places in west Henan Province along the Yellow River and the inkstones are world famous by the making skills, and become one of the four major famous kinds of inkstones in the history of China .Enjoying equal fame with Duan , Xi and Tao inkstones ,they are called three stones and a pottery in Chinese history. The mud inkstones are made from the mud precipitated in the Yellow River in millennium as raw materials which is then fired by a special skill. The mud inkstones are hard and wear-resisting, like jasper , smooth as the virgin skin. The ink in the inkstone will not dry up or rot or turn into ice no matter how cold. One can breathe out and the ink-bar will be ground . Using the ink ground in the inkstone, the fine long hair of brushes will not be damaged. The mud inkstones are extremely praised by emperors, scholars and men of letters and were used as tributes in Tang and Song Dynasty. The mud inkstones have many different kinds of colors and c
Plum Blossom Jade
The plum blossom jade is actually magma gushing out the volcano. Because it can only be found in Ruyang of Henan Province, it has another name called Ru jade. The plum blossom jade is fine, smooth and glossy. The veins are unique and can be easily processed. The jade is carved into things in the style of the ancients and into kinds of animals, apparatuses of daily use and accessories and ornaments, and even into top-grade building material. The plum blossom jade wine bottles have already been determined as the bottles to hold the Dukang wine which are given to the foreign leaders as gifts by the Department of Protocol of our country. There is some function of health care to use or contact the products of plum blossom jade.
Palace Lanterns
The palace lanterns of Luoyang firstly appeared in the Eastern Han Dynasty and flourished in Tang and Sui Dynasty. According to the tale, after the Emperor Guangwu of Han Dynasty made Luoyang a capital, he ordered that lanterns and coloured festoons were hung up and feasts awarded in the palace at the Lantern Festival. Later the skills of making the palace lanterns become known among the people and the name of "palace lantern is derived from this. The palace lanterns of Luoyang are various in style and the most common ones are square lanterns with white caps , red gauze lanterns , hexagon- shaped lanterns with dragon heads on, revolving scenic lamps , butterfly lanterns ,and lamps with designs of two dragons playing a big pearl ball, and arhat lamps ,etc., among which the red gauze lanterns are the most famous ones. The drawings of mountains and rivers, figure paintings and lantern riddle, etc. on the palace lanterns are liked byr the masses. Today, there are all sorts of modern p
Tricolor Glazed Pottery
The tri-coloure glazed pottery is the artistic quintessence of the Tang Dynasty in the history of China.It has a history of more than 1000 years. But the tri-colour glazed pottery refers to the terra-cotta figures or earthenwares of the Tang Dynasty which have glazed colors. The colours of the pottery are mainly red, green and yellow soothe pottery is called the tri-color glazed pottery . The pottery is generally called three-colour glazed pottery , but not limited to those three kinds of colors .Besides red, green, yellow, there is more colours like white, black, blue and purple. Such artistic treasures of the Tang Dynasty were mainly excavated in Luoyang, so they are known as the tri-colour glazed pottery of Luoyang. The craft of reproduction and copying of the tri-colour glazed pottery has already had a history of one hundred years in Luoyang. Among the several dozen factories of the tri-colour glazed pottery of Luoyang, the Fine Pottery Company of Luoyang is the best one. The mo
Luoyang Style Embroidery Pieces
The Luoyang-style Embroidery Pieces are a kind of traditional handicrafts of Luoyang with a history of more than 2000 years already. The craftsmanship of Luoyang-style embroidery involves a combination of fine arts, aesthetics and practical uses. The colour and design of the embroidery is elegant, the needle work also very fine, the pattern beautiful and vivid, and cats are always the best patterns embroidered. Yue Embroidery also known as Guang embroidery, is a general name for embroidery products of the regions of Guangzhou. The designs and patterns of Yue embroidery are full and well- rounded, vivid and cheerful, without any redundant needle work. There is a saying among the people every pattern has an intention to pursue, which means luck and happiness by the use of homonymic and symbolic tactics
Replicas Of Ancient Bronzes
The bronze wares are famous traditional handicrafts in our country. The bronze wares are made of smelted metals such as copper, tin, etc. which then are cast in an elegantly carved and designed pottery mould . As its luster is steel gray, so it is called steel-gray wares in Chinese. The bronze wares production in Luoyang has a very long history which started in Xia Dynasty and flourished in Shang Dynasty .Luoyang has been the centre of the manufacturing industry of bronze wares of our country for a very long time. There is a saying that reads like this Xuzhou is rich in copper while Luoyang is rich in masters of superior skills from time immemorial. The most representative products are horse stepping on a flying swallow ,Pixie(a kind of mythical beast which can exorcise evil spirits) , rhinoceroses , galloping horses , persons , chariots or carriages and horses, and various kinds of knives , swords and drinking vessels,etc.
Bamboo Screen Or Curtain Of Luoning
The bamboo screen or curtain of Luoning came into being in the Ming Dynasty. The handicraft developed greatly after the foundation of the People's Republic of China and enjoys a good sale both at home and abroad. The varieties of curtain include door-curtains, curtains and cushion-curtains of hallway. There are different kinds of designs like swallows, curves, straight lines, stars, etc.. According to the joints of bamboos, the weavers make the arrangement skillfully and make into various kinds of beautiful patterns. The swallow-designed curtains are made from the dark green of bamboos and the natural yellowish color of bamboo joints, and in this way pictures of herds of swallows on the wall ,which are beautiful ,elegant and fascinating, are formed.
Mengjin Pear
The Mengjin pear is a historically famous produce in Luoyang, with a history of culture of over a thousand of years. Because the pear is sweet, juicy and crisp and the shape is round and the colour is red, it is also called: Luoyang cumquat . Already have a history of more than 1600 years so far. It is the tribute from ancient times. In Qing Dynasty, there are already 7 varieties, such as xia pear, fu pear , ping pear , snow pear , spiced pear , qiuluobai pear , and matihuang pear .
Luoyang Shops and Stores:
With a comfortable shopping environment, Luoyang provides all kinds of goods coming from all over the world. Most shopping centers not only sell high-quality international brands, excellent domestic products, home appliances, fashion clothing, jewelry but also offer all kinds of entertainment and accommodation facilities. People could fully enjoy the happiness of shopping and relaxing when they visit Luoyang. The famous shopping centers in Luoyang are: Luoyang Department Store, the Oversea Chinese Friendship Store, and Guangzhou Department Store of Luoyang City and so on.
Except for these high-class and modern shopping centers, in Luoyang, you can also find many characteristic shopping streets. Most of them are famous for selling specialties of Luoyang like tricolor glazed potteries of Tang Dynasty, antiques and so on. These streets include Luoyang Tourism Products Shopping Center, Luze Old Curiosity Market, Longmen Tourist Shopping Center……
Luze Old Curiosity Market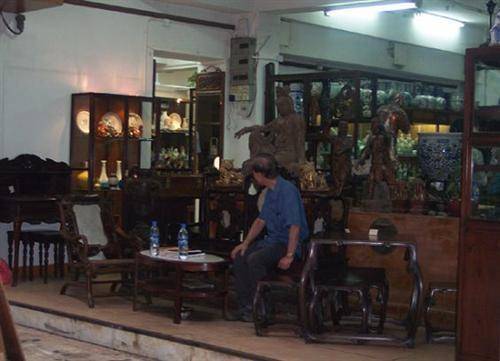 Located in No. 133 Jiuzhou East Road and nearby the 3-A tourist site-Luoyang Folk Museum, Luze Old Curiosity Market is supervised directly by Luoyang Cultural Relic Bureau. It occupies an area of 4000 square meters. With a decorated style of Qing Dynasty, the whole market seems to be simple, elegant and grave. Now, there are more than 140 stores in this street. All kinds of old curiosities including cultural relics, ancient coins, ancient ceramics, jades, bronze ware, ancient calligraphyies and paintings, imitations of cultural relics, and Tricolor glazed pottery of Tang Dynasty and so on could be found in this market. From the time it was built in 2002, it has organized 6 Collections Exchanges of Luoyang in China. When this activity took place, it attracted tens of thousands collections lovers and tourists all over the world. And in order to satisfy the needs of collections lovers, this market holds flea market on every Sundays. At the same time, during Friday and Sunday of the second
Luoyang Tourism Products Shopping Center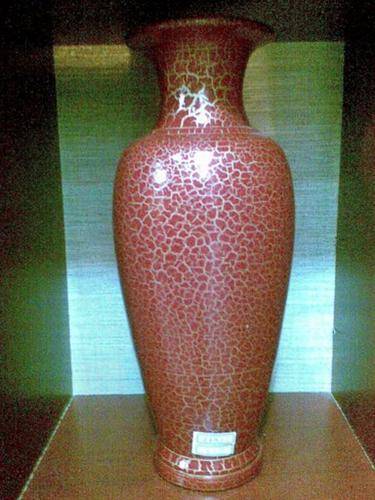 Luoyang Tourism Products Shopping center is a professional shopping center for providing high-quality tourism products. Till now, it has received people from all walks of life and gained good reputations. The main goods of this shopping center are tricolor glazed potteries of Tang Dynasty and Jun porcelains. Tricolor glazed potteries were first developed by folk artists of Tang Dynasty. They were defined as the works of arts of Tang Dynasty. And they were considered to be superior to any other artworks. Jun porcelains were developed in Yuzhou of Henan province in Song Dynasty. The saying Gold is valuable while Jun porcelains are invaluable demonstrates the important position of Jun porcelains. They list the top of all five famous porcelains in China. Because of these two kinds' famous artworks, Luoyang Tourism products Shopping Center gets more and more flourishing.
Luoyang Department Store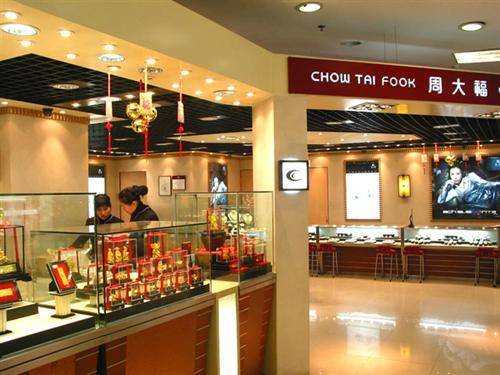 As the biggest Department Store in Luoyang, Luoyang Department Store was first built in 1957. It is located in the Luoyang political, economic, cultural, and the transportation center. In nowadays, it is renowned as the most modern and comprehensive international department store. In 1993, Luoyang government rebuilt this store. Now, it totally occupies an area of 44.1thousand square meters with 19 floors. It offers multiple services for customers like shopping, entertainments, eating, accommodation, and body-building and so on. Because of its high-quality services and goods, advanced facilities and comfortable shopping and entertainment environments, it owns many high reputations throughout Henan province.
Recommended Tours: