Located in the West of Henan Province, Luoyang is on a very important transport junction of the transport systems in Central Plains. There are trains, flights and coaches to a lot of cities in China. As the start of the Silk Road in ancient time, Luoyang is famous tourism city at home and abroad. It provides travelers with a safe and convenient transport service.
Air System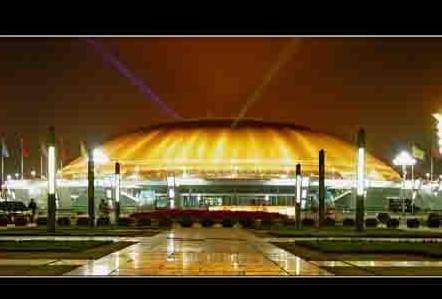 Luoyang Beijiao Airport (洛阳北郊机场) is situated at Mangshan Mountain in Beijiao, about 10 kilometers from the downtown in Luoyang. It is one of the most important airport hubs in Henan Province.

The airport has opened flights to Beijing, Shanghai, Guangzhou, Dalian, Qingdao, Chengdu, Hangzhou, Chongqing, Kunming, Shenzhen, Shenyang, Fuzhou, Tianjin, Haikou, Hangzhou, Hohhot, Haikou, and Xiamen. There are regional flights to Hong Kong, and international flights to Seoul (the capital of the South Korea), and Okayama in Japan. It also will open a new air route to Taiwan directly in 2013.

Tel: 0379-62328666
0379-62328667
Official Website in Chinese: http://www.luoyangairport.com/
Ticket Center
Address: The Ticket Center is situated at N0. 196 Chundu Road, Xigong District, Luoyang(洛阳市西工区春都路196号).
Tel: 0379-62310121
0379-62314888
24-hour Ticket Booking Hotline: 0379-65399366
How to get the airport?
Travelers can take a taxi to the airport which costs 20 to 30 CNY. And it costs about 35 CNY to 40 CNY to the Longmen Grottoes from the airport with a 30-minute journey.
No. 83 and 27 buses run between Luoyang Beijiao Airport and the city center with a ticket of 1 CNY. No. 83 buses keep running from 06:20 to 19:00. The work hours of No. 27 buses are between 05:50 and 20:10.
Railway System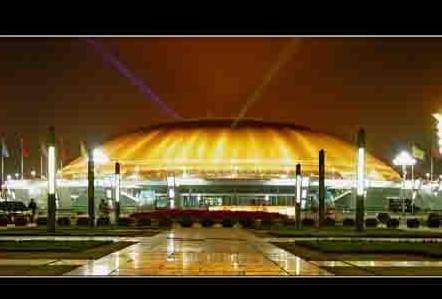 Luoyang is on the junction of the Lianyungang-Lanzhou Railway and Jiaozuo-Liuzhou Railway. There are three railway stations in Luoyang, but Luoyang Railway Station is the main railway station. Located in the North of the city, 90% trains in Luoyang stop at Luoyang Railway Station. The station has trains to most cities in China such as Beijing, Shanghai, Hangzhou, Guangzhou, Shenzhen, Chengdu, Chongqing, Nanchang, Zhengzhou, Lanzhou, etc.

Address: No.60 Daonan Road, Luoyang(洛阳市道南路60号)
Inquiry Tel: 0379-62561222
Complain Tel: 0379-62561442
Ticket Booking Hotline: 95105105
Transport: Bus NO. 2, 5, 6, 10, 11, 48, 50, 51, 66, 81, 83, 102, 103 can reach Luoyang Railway Station from the downtown.

Travelers can take No. 5, 10, 20 Bus to Luoyang East Railway Station, which is on Datong Road, Chanhehuizu District. No.81 and 60 Bus can reach Guanlin Railway Station, which is in Guanlin Town, Luodong District.
Highway System
There are Luoyang-Zhengzhou-Kaifeng Highway and Luoyang-Sanmenxia-Tongguan Highway in Luoyang. Combined with Lianyungang-Lanzhou Railway and Jiaozuo-Yidu Railway, No. 207 and 310 National Highway make Luoyang have a more comprehensive and convenient highway system.

There are several coach stations in Luoyang to offer transport service. Luoyang Coach Station is at the opposite of Luoyang Railway Station, about 200 meters away from the railway station. There are coaches to other cities in China such as Beijing, Tianjin, Guangzhou, Shenzhen, Xi'an, Wenzhou, Shijiazhuang, Hefei, Yiwu, etc. Luoyang Coach Station also has coaches to neighboring cities within Henan Province like Zhenzhou, Sanmenxia, Kaifeng, Anyang, Zhoukou, Shangqiu and so on.

Complain Tel: 0379-63239453
Ticket Booking Hotline: 0379—63239453
Tourism Coach
Luoyang also has several tourism routes to attractions such as Baiyunshan Mountain in Luoyang. There are tourism routes to the Shaolin s Temple and Jiguan Cave in Jinyuan Coach Station, which is near the West of Luoyang Railway Station. Travelers can take a tourism bus to Xiaolangdi(小浪底) or Yuntaishan Mountain(云台山)in Guanlin Coach Station, which is situated in Linghao Road(零号路).
City Transport System
Bus
Luoyang has a convenient public transport net in the city. Buses in Luoyang are automated collection buses with a ticket of 1 CNY, and 2 CNY for an air-conditioned bus.

Tourism buses in Luoyang daily start at 7:00 in the morning. No.56 Bus runs between Luoyang Railway Station and the White Horse Temple. Travelers can take a No.60 Bus to the Longmen Grottoes and Baiyuan Park. No.81 Bus starts at Luoyang Railway Station and reaches the Longmen Grottoes.
Taxi
Most taxies in Luoyang are Charade. The taxi fee starts at 6 CNY for the first 3 km, then an additional 1.5 CNY per kilometer. Usually, the cost isn't over 20 CNY to explore the whole downtown of Luoyang. You can bargain with taxi drivers for a long-distance journey or make sure the meter is on when you get on a taxi.
Rickshaw
Take a rickshaw to explore the city is more and more popular in Luoyang. The basic price for a rickshaw is 3 CNY. You can bargain with the owner when you take a long journey.