Kun lam Temple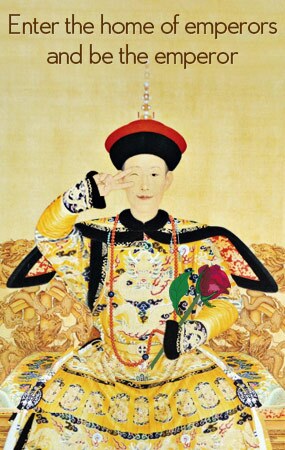 Overview
With a history dating as far back as 1632 in the Ming Dynasty (1368-1644) Kun Iam Temple has many similarities with other ancient Chinese temples but it remains one of the top most visited temples in Macao (especially among domestic visitors) because Kun Iam is a most revered deity of mercy throughout China.
Politically important as well, it is known as the site of the first Sino-American treaty, the Treaty of Wanghia, which was signed in 1844.
Kun Iam Temple has 3 main shrines situated one behind the other, with several small shrines around them. It primarily consists of the Hall of Sakyamuni (Gautama Buddha), the Buddha of Longevity Hall, and Kun Iam Hall. Facing the gate of the Buddhist monastery, the Hall of Sakyamuni is dedicated to 3 gilded statues. The statue of Sakyamuni sits in the middle.
A bronze bell, over 300 years old, hangs beside the hall. Next, the Buddha of Longevity adorns Longevity Hall. Serene and mild, this statue is a symbol of Buddha's purpose to deliver all living creatures from torment. Kun Iam Hall is the most important hall and the namesake of the temple. Kun Iam, dressed in embroidered silk and wearing a crown which is replaced every year, is flanked by the Eighteen Buddhas. One of them is said to be carved in the image of Marco Polo, infamous Venetian merchant traveler and cartographer from the 13th century, who studied Buddhism in the temple.

At the back of the temple are beautiful terraced gardens where guests may take a stroll. The first Sino-American treaty, the Treaty of Wanghia, was signed on one of the stone desks here on July 3, 1844 between the USA and China. In addition, many calligraphic masterpieces and other cultural relics have been brought together in this temple as reflections of China's rich history and heritage.
Solo Adventure Tips:
Location:

How to Get There?
walk or take bus ,taxi, pedicab
Ticket Price:

Opening Hours:
07:00--18:00
More Tips:

Our local experts are always ready to create you a hassle-free tour. Get an authentic experience by contacting one of our travel advisors.