Monte Fortress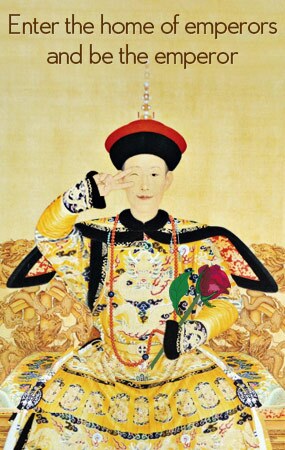 Overview
One of Macao's best scenic viewpoints is also among its most historically significant. Monte Fortress Castle, also known as St. Paul Monte Fortress, Central Monte Fortress, or Great Sanba Monte Fortress, was constructed from 1617 to 1626.
It was completed during the ruling years of Emperor Xizong in the Ming Dynasty (1368–1644). Monte Fortress played a very vital role in defending Macao against the invasion of Holland in the Battle of Macao in 1622.

Monte Fortress is easy to navigate as it is square shaped; each side is about 100 meters long and 9 meters high. The gate of the fortress faces southeast as well as the NverWall in mainland China which is only 2 meters high and has no supporting cannon facility. Its 4 corners project out as bastions, and its outside wall was built with rammed earth and thus very stable. The walls also have many cutouts which served as supports for the 32 cannons used to defend against foreign attacks. Monte Fortress was a full blown defense center in Macao at that time.

Equipped with a reservoir, warehouse, and barracks, Monte Fortress was built to be a self-sustaining stronghold. There is sufficient storage space for 2 years' worth of ammunition and supplies.

Before 1740, Monte Fortress was the residence of the Chief of Staff on City Defense and Superintendent of Macao. Later it became a forbidden military zone. It was not until 1965 that barracks on Monte Fortress were replaced by a weather station. It was then opened to the public the following year. The weather station building was removed by the Macao government between 1996 and 1998 and replaced with today's Macao Museum. Permanent exhibitions include displays of the local history and cultural customs, as well as contemporary Macao art and literary works. Temporary exhibits showcase various aspects of artifacts representing Macao and China.
Solo Adventure Tips:
Location:

East of the Ruins of St. Paul.
How to Get There?

Tourists in the urban areas of Macao can walk to the scenic spot. There are buses and taxis available from the airport in Dangzai Island to the Monte Fortress Castle.
Ticket Price:

Opening Hours:

From May to September: 6am to 7pm. From October to April: 7am to 6pm.
The Macao Museum is open every week, Tuesday through Sunday, from 10am to 6pm.
More Tips: