Macau Food
Macanese food is known throughout the world for its variety and fantastic flavors. The city's history as a Portuguese colony has given it a culinary tradition combining Cantonese food, Portuguese food, and cuisines from Portugal's other former colonies. For true "East-West" culinary fusion, look no further than Macau.
1. Balcalhau
Balcalhau is the Portuguese word for cod, and when referring to food, it's typically dried/salted cod. In Portugal, there are over 1000 Balcalhau, and Portugal's long history of seafaring colonization has led to even more variations of Balcalhau in its former colonies. Macau's 400-year history as a Portuguese colony means that it has its fair share of different cod recipes as well.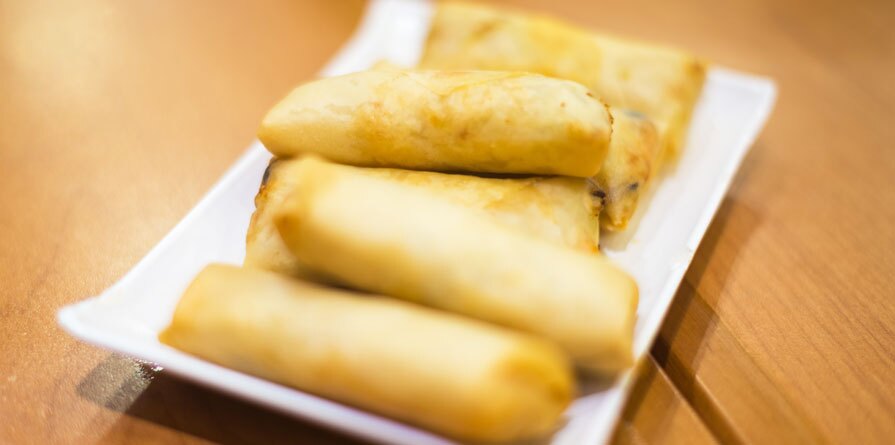 Balcalhau
Balcalhau is quite healthy, with high protein and vitamins, and a low calorie count.
Just about any restaurant in Macau serving Portuguese/Macanese cuisine will have their own special Balcalhau variation. Some of the most popular types of this dish are the fried cod fritters, served with a variety of ingredients, including green onions, garlic, olives, cream, and much more.
2. Almond Cookies
These tasty morsels are sold throughout the city in just about every confectionery shop and bakery. They are fantastic travel food/gifts as they are usually served well-packed in small boxes/bags. Additionally, make for a nice desert after a meal, and they keep well, so they are a great snack to keep you going as you venture further into mainland China.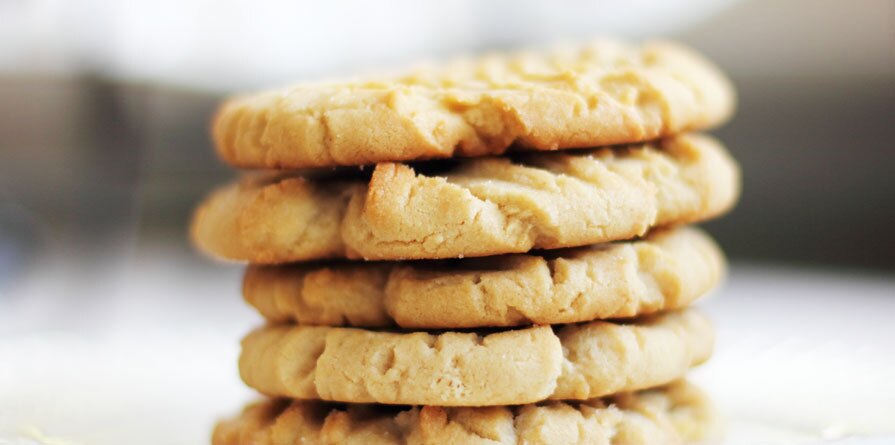 Almond Cookies
Almond cookies are made from bean and almond flour, boasting a mild sweet flavor. Most likely you have heard about almonds, but the beans are called mung (pronounced "moong) beans or green beans, and although they are relatively new to Western palates, they have been a part of Ayurvedic Indian and East Asian food for thousands of years.
If you find Chinese cuisine too strong, spicy, and/or oily for your tastes, almond cookies will be right up your alley.
3. Serradura
Also known as Sawdust Pudding, Serradura is a tasty Macanese dessert. Serradura is another signature dish introduced to Macau by the Portuguese, where it went from a popular dessert to a must-try traditional food.
The name originates from no other than Benjamin Franklin, who once fed this to some guests that he didn't particularly like. His version was just cold cornmeal mush, fortunately, nowadays, Serradura is much tastier.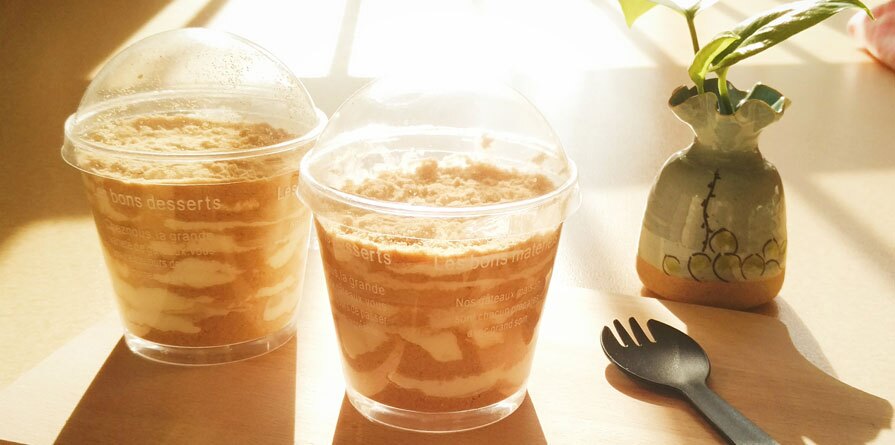 Serradura
Serradura is traditionally made from whipped cream topped with finely crumbled biscuits- hence the name- the crumbled biscuits are the sawdust. Originally, it was flavored by tea biscuits and condensed milk or whipped cream, but presently, both the cream and sawdust come in a variety of flavors, like green tea, Oreo, chocolate, vanilla, and various fruits.
4. Portuguese Egg Tarts
If there is one food that everyone who has been to Macau knows - and probably loves – it's the Portuguese Egg and Custard Tarts. These tasty little cups are sold just about everywhere in Macau, from KFC to bakeries, to street vendors.
\Although these tasty treats are thought to come Portugal originally, their history proves otherwise, and they are now a uniquely Macanese specialty. Egg tarts were invented in the mid-20th century in the capital of Guangdong (formerly Canton), Guangzhou, as an early East-West fusion food: Cantonese egg pudding combined with the English custard tart.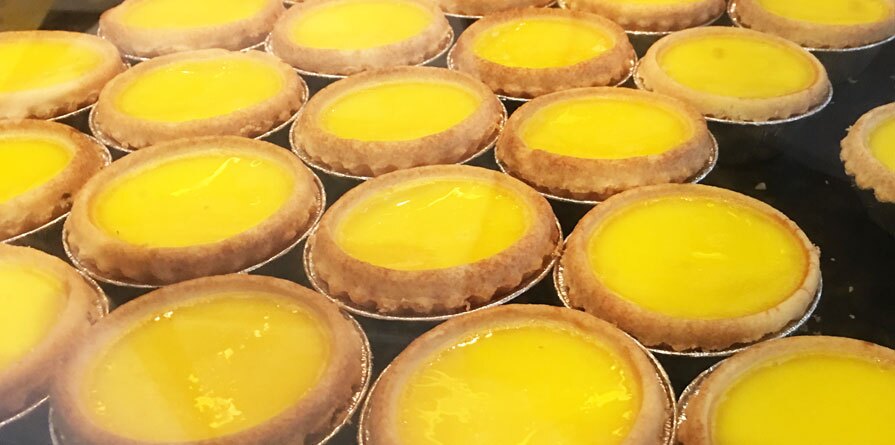 Portuguese Egg Tarts
At the time, Guangzhou was one of the only ports open to foreign traders, and thus seeing an influx of foreign traders and prosperity. This led to a burgeoning market for foreign food- thus there was a healthy competition in creating foreign food to attract merchants from abroad. Thus the egg tart solidified as a pastry-puff crust with a steamed egg pudding filling.
In 1989, an Englishman and his wife opened a restaurant in Macau, in which they attempted to recreate Portuguese Pastel de Nata, this dish was refereed to as "Po Tat," "Portuguese Tart," in Chinese. This recipe took off, and his since gained popularity all over Asia.
5. Bakkwa
Bakkwa, or Rougan is a Chinese sweet and salty dried meet, very similar to jerky. The meat preservation technique and the dish itself originates from China, but has gained popularity throughout Southeastern Asia. Chinese immigrants to Singapore and Malaysia brought Bakkwa where it is now eaten at New Years as a celebratory cuisine.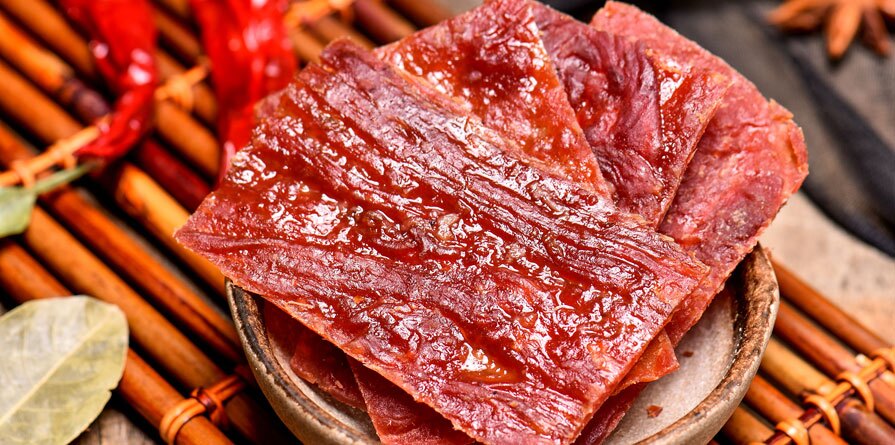 Bakkwa
Bakkwa can be prepared in a traditional manner, more or less unchanged throughout the centuries. Nowadays, methods of preparation have been improved and modified so that it retains more water, making it softer and more tender. It is made from pork, beef, or mutton, and treated with sugar, soy sauce, salt, and spices. After being spiced, the meat is dried at 50º-60º C (122º-140º F).
In Malaysia and Singapore, it is frequently spiced, sweetened, or served with added ingredients to suit local tastes.
6. African Chicken
African Chicken is another deliciously misnamed Macau signature cuisine. Also called Galina à Africana, or Macanese Chicken Curry, this savory-spicy food is one Macau's most famous, and scrumptious, despite its uncertain origins.
Legend states that it was invented in the 1940s by an Americo Angelo in Macau, using spices from Portuguese colonies in Africa. Another legend is that it has been passed down by various Portuguese families over generations.
African Chicken
The dish is a melange of flavors, including: oyster sauce, curry powder, coconut milk, peanut butter, olive oil, garlic, chili peppers, and bay leaves. The curry-like then has potatoes and/or rice added to sop up the flavor, and is served with bread for the drippings.
The chicken gets a smokey flavor from being grilled, with a crispy texture, which adds a nice contrast to the soft curry made by the peppers, potatoes, and other ingredients.
Preparation is simple- grill the chicken for a few minutes to sear the outside, sauté the other ingredients, then bake everything mixed together in the oven.
7. Minchi
Minchi is a prized Macanese dish that shows how simple and flavorsome cross-cultural food can be. Minchi (or Minchee) is credited as having origins in Hong Kong, Goa (another Portuguese colony), although the name of the dish is believed to come from the English word "mince."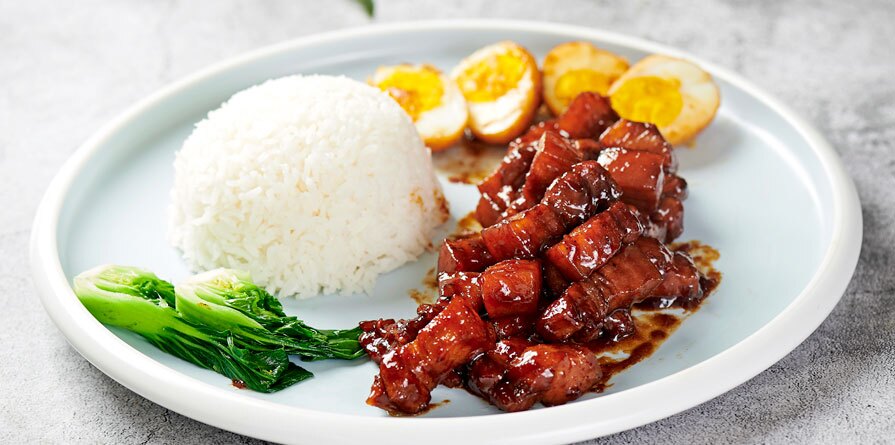 Minchi
It is made from minced beef or pork, spiced, often with chilies, garlic, shallots, and spices. It is then served on a bed of rice with a fried egg on top, and drenched in Worcestershire sauce, hot sauce, and/or soy sauce. The recipe is flexible, and can also include - or have as a substitute for the beef or pork – chicken, wood ear mushroom, shrimp, fish, vegetables, or bitter melon.
8. Pork Chop Bun
If there is one food that represents Macau street food, it's the Pork Chop Bun.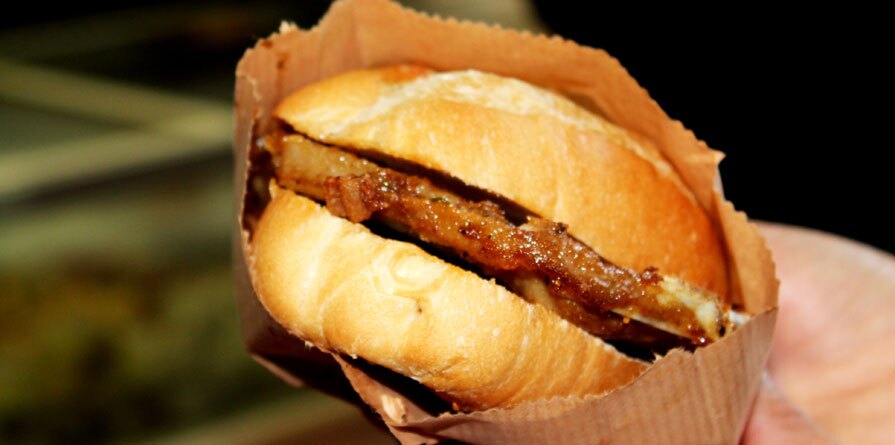 Pork Chop Bun
Credited with being invented at the Tai Lei Loi Kei restaurant in 1968, it has been a specialty there ever since. Presently there is a restaurant serving the same sandwich in Singapore, and numerous others throughout Macau.
The dish is prepared simply- first, a slice of pork is marinated in soy sauce and Chinese 5 spice, garlic, and rice wine. Then the pork is fried crispy, and served on a Portuguese bread roll, also called Papa Seco.
9. Steamed Milk Pudding
Similar to pana cotta, or crème brulee, this scrumptious treat is a traditional Chinese snack. Unlike the aforementioned, it is incredibly easy to make. Steamed milk pudding (shuang pi nai, in Chinese) is also a very versatile dish. It's nice cold or hot, as a dessert or a breakfast.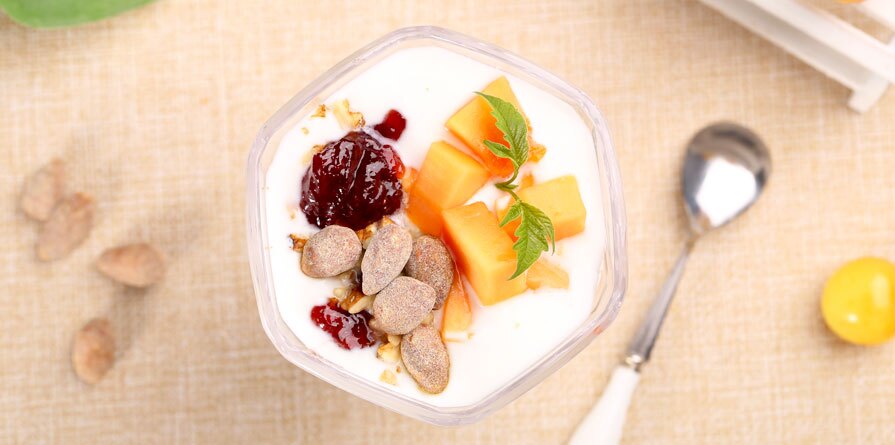 Steamed Milk Pudding
It's popular throughout Guangdong, particularly in Hong Kong and Macau. Many women believe it is good for their skin, because of the high levels of proteins it contains, and it is commonly thought to have a high nutritional value. Of course kids love the sweet flavor and soft texture.
It is made from only three base ingredients via steaming: milk, sugar, and egg white; however, more toppings, spices, and flavorings can be added. Ginger, red beans, and fruit make for pleasant toppings- and you can add whatever you think would be good, like nuts, granola, vanilla extract, and more.
10. Crab Congee
Congee (pronounced kan-jee) is a popular rice porridge throughout China. It is usually a breakfast meal, as it is mild and high in carbohydrates- giving people the energy they need throughout the day. Crab congee is a popular soup in Macau, and the word congee is even very similar to the Portuguese Canja, with which crab congee shares its origin.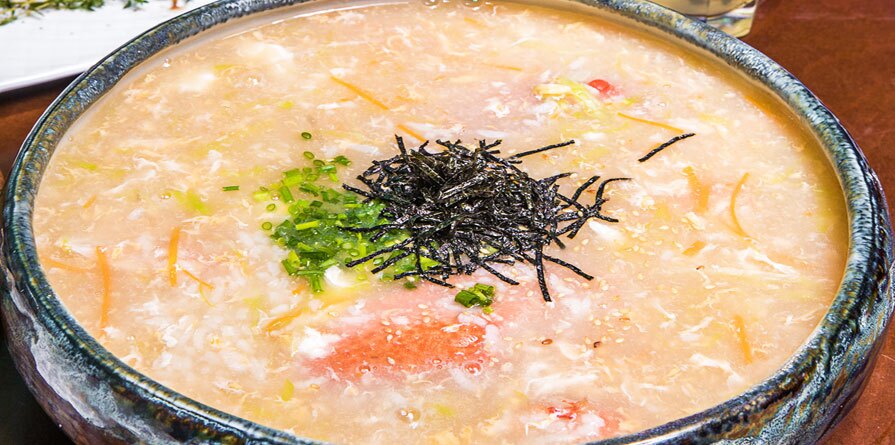 Crab Congee
The dish dates back to the 1950s, when some extra salinity in the water around Macau led to a perfect breeding ground for crabs.
Crab congee is prepared primarily with 2 ingredients, rice and crab, however there may be other flavorings involved, and sometimes meat, squid, or fish is used in place of crab. The dish is often spiced with chili, Chinese sausage, scallions, cilantro, vinegar, and pepper.
Where to Eat Local Foods in Macau?
1) One Brother Food (一哥美食)
Address: Shop C-D, 8 R. Sete do Bairro da Areia Preta, Macau
Phone:  +853 2841 3330
Recommended: Crab Congee
2) Yee Shun Milk Company
Address: 381 Avenida de Almeida Ribeiro, Macau
Phone: +853 2837 3104
Recommends: Steamed Milk Pudding
3) Hac Sa Beach
Address: Estrada de Hac Sa, Coloane, Macau (the beach has many barbecue vendors)
Recommends: Pork Chop Bun, Outdoor Barbecue
4) Koi Kei Bakery 
Address: 23AA–23AB, Rua de S. Paulo, Macau
Phone: +853 2835 8230
Recommends: Almond Cookies, Egg Tarts
5) Café Esplanada
Address: Wynn Macau, Avenida 24 de Junho, Macau
Recommended: Minchi
6) Restaurante Litoral
Address: Rua do Almirante Sergio, 261A, Macau
Phone: +853 2896 7878
Recommended: African Chicken
7) Antonio Restaurant
Address: Rua dos Clerigos No. 7, Taipa, Macau
Phone: +853 2888 8668
Recommends: Balcalhau, African Chicken
8) Gelatina Mok Yi Kei
Address: Rua da Cunha, Vila de Taipa  9A, Macau
Phone: +853 6669 5194
Recommended: Serradura
9) Koi Kei Bakery
Address: Rua S. Paulo, No.24A-24B, R / C, Macau, China
Phone: +853 2835 8515
Recommends: Bakkwa, Almond Cookies, Egg Tart
Throughout the Macau city there are also street food carts, outdoor stalls, and vendors, where you can get Serradura, Bakkwa, Pork Chop Bun.
For an authentic travel experience, contact one of our travel advisors. Our local experts are always ready to create a hassle-free tour for you.