Macau Transport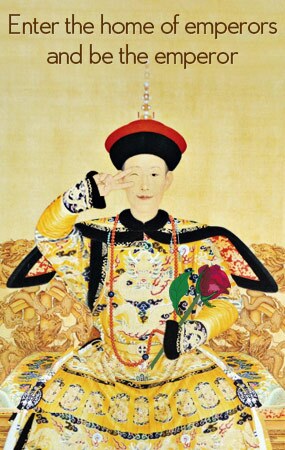 Hong Kong is linked to Macao by more than 150 sea crossings every day, with a choice of jetfoil, turbo cat, foil cat or express ferry services; the trip takes just under an hour by jetfoil. There's a daily ferry crossing to Shekou in the Shenzhen Special Economic Zone, north of Hong Kong. The Zhuhai Special Economic Zone town of Gongbei borders Macao to the north, on the other side of the historic Barrier Gate, and there are regular buses to Gongbei and Guangzhou.
Macao airport has direct links to Asian cities like Bangkok, Singapore, Seoul, Taipei and Manila; mainland China destinations include Beijing, Shanghai, Fuzhou and Guilin . However the options are rapidly expanding with the launch in mid-2006 of budget airline Viva Macao, which plans to offer services to Australia and Europe as well as several Asian destinations.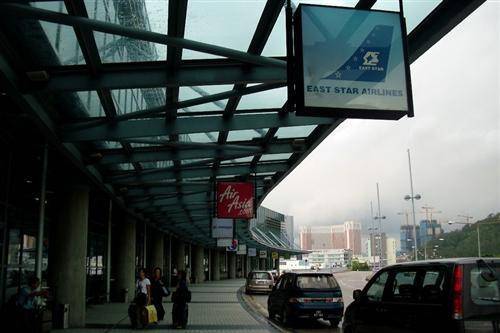 Macau Airport
The airport is a fifteen-minute drive from the Macao Ferry Terminal and a twenty-minute drive from the Barrier Gate. It is quite easy for travelers to either catch a ferry service to Hong Kong or take a land trip by bus to Guangzhou . For travelers who wish to enter Shenzhen , a five minute car drive from the airport via the Lotus Bridge will reach the border of Guangdong Province.
Enquiry: (853)861111 or for more information please visit www.Macao-airport.com
A full range of facilities including shops, restaurants, enquiry counters, banks and postal services are available in the Airport Building. Taxis and the special airport line API provide passengers with a convenient means of transfer to city Hotels , the Macao Ferry Terminal, the Barrier Gate and other venues.
Departure Tax
Passengers aged two years and over are required to pay 90 MOP (about 12 USD) airport departure tax. Those passengers who are passing through on connecting Flights for other destinations are charged only 40 MOP (about 5USD).
Ticket Reservation
For ticket reservations, please dial (853)3965555. Air Macao counters are located on the 2nd floor of Airport Building (Departure) and No. 398 Alameda Dr. Carlos d'Assump??o, R/C in the city area.
There are two gateways to the China's Guangdong Province from Macao. One is Barrier Gate on the borders on Zhuhai and other is the COTAI Frontier Post at the end of the Lotus Bridge on the island of Taipa.
From Macao to Guangzhou
Here is more information about the two border gateways:
Barrier Gate
Barrier Gate, located at the northern end of the Macao is the main entry gate to Zhuhai in Guangdong Province. It is the gate by which travelers from Macao enter mainland China. Actually all bus services operating between Macao and Guangzhou pass through this gate. All travelers are required to have the same travel documents (for example your valid passport and Chinese visa ) which are required when entering China via other cities such as Beijing , Shanghai or others. Its operating hours is from 7:00 to 24:00.
Gongbei Border
Gongbei Border, nine kilometers away from Zhuhai city's government center, is a Chinese border immigration checkpoint. It connects Macao to the south and several hundred meters from its counterpart, the Barrier Gate of Macao. The operating hours is from 7:00 to 24:00.
In addition to the Barrier Gate, COTAI Frontier Post at the end of the Lotus Bridge in Cotai on the causeway between the islands Taipa and Coloane is the second entry to China's mainland. Their working hours is from 9:00 to 20:00.
There are many scheduled ferry services between Macao and Hong Kong providing travelers convenient transport between these two island regions. Quite a number of jetfoils and Catamarans are available, which differ in speed, comfort and price.
From Hong Kong to Macao
There are two ferry terminals in Hong Kong providing ferry services to Macao. One is Hong Kong-Macao Ferry Terminal, located in Shun Tak Centre, on the waterfront west of Central District on Hong Kong Island. The terminal has its own passenger wharfs, helipad and bus and minibus terminus close by. Many hotel and travel agents' reservation offices can be found in the terminal. The Turbo-jet Sea Express project initiated by Macao-Hong Kong Ferry Terminal makes the ferry trips between Hong Kong and Macao somewhat easier.
Another choice is the China Ferry Terminal, located on the Tsim Sha Tsui waterfront alongside Harbor City, on the Kowloon side of the harbor. They have Catamaran sailings to and from Macao. The trip takes about 70 minutes.
Travelers can either take ferry service at Macao-Hong Kong Ferry Terminal or China Ferry Terminal in Hong Kong to Macao.
There several transport choices from Hong Kong International Airport to Macao-Hong Kong Ferry Terminal. You can take the Airport Express to Hong Kong Central Station. The bus leaves at ten minute intervals from 5:50 to 0:48 (next day). The fare is 100HK$. Then a 20HK$ taxi trip from the station reaches the Macao-Hong Kong Ferry Terminal. Alternatives could be Bus A11 leaving from Hong Kong airport every ten minutes from 5:00 to 0:48 (next day). Alight at the third stop and the fare is 40 Hong Kong Dollars. A taxi trip from HKIA to the terminal costs 350 to 400 KHK$.
From Shenzhen to Macao
Shipping Co. Ltd has ferry services running between Shenzhen and Macao daily and the single trip takes around one and half an hours. The boarding address in Shenzhen is Fu Yong Ferry Terminal (Shenzhen Airport) and the boarding address in Macao is at the end of Av. Almeida Ribeiro, Rua das Lorchas, near the Master Hotel, pier 14. A more popular choice would be the Turbo-Jet Sea Express departing from Shenzhen She Kou Ferry Terminal to Macao, which takes about one hour.
From Macao to Hong Kong
Macao Ferry Terminal is located in the Outer Harbor at the east end of the city, close to the New Yaohan Department Store. Travelers going to Hong Kong from Macao can take ferry or heliport service at the terminal. The trip by Turbo-Jet takes about one hour. Passengers can buy Turbo-Jet tickets either at the ferry counters or at counters in Macao International Airport. Passengers are advised to be at the terminal at least one hour before the scheduled departure time, in order to complete immigration formalities.
Getting there: Buses API, 10, 10A, 10B and 12 operated by TCG can reach the ferry terminal
Sightseeing Vehicle
Macao is a small city that enables tourists to enjoy their visit by means of special tourist vehicles that include Pedi cabs and a replica of an old-style 1920s English bus.
Our local experts are always ready to create you a hassle-free tour. Get an authentic experience by contacting one of our travel advisors.