Macau Weather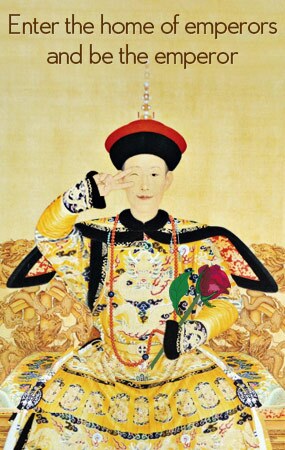 Overview
Macau enjoys a maritime subtropical monsoon climate, with a temperate weather condition all year round. The annual average temperature is about 20°C (68°F) and the annual difference in temperature ranges from 16°C (50°F) to 25°C (77°F). The coldest month falls in January, with the monthly temperature of 14.6°C on average. The lowest temperature in January exceeds 5°C. The hottest season falls in July, with the average temperature of 28.5°C. The annual precipitation is about 1,778 millimeters and the annual average duration of sunshine is 1956.4 hours. Macau features rainy and scorching summer, dry and cold winter, warm and foggy spring and sunny and cold winter. The rainy season lasts from May to September each year. In March and April, it's humid and foggy. From mid-May to early June, due to the influence of southwestern monsoon, it's scorching and humid and there is torrential rain sometimes. From July to September, influenced by southeastern monsoon, the temperature continues to rise and rainstorm reduces, during which period, there is frequent typhoon and typhoon warnings are usually issued about 6 times each year. October marks the beginning of autumn and the weather remains comfortable from October to December.
Best Visiting Time
The best time to visit Macau is from mid-October to December, namely the autumn of Macau, with comfortable weather condition, abundant sunshine and low humidity.
The Annual Temperature
 

Jan

Feb

Mar

Apr

May

Jun

Jul

Aug

Sep

Oct

Nov

Dec

Average High (ºC)

17.7

17.7

20.7

24.5

28.1

30.3

31.5

31.2

30

27.4

23.4

19.6

Average

Low (ºC)

12.2

13.1

16.2

20.2

23.6

25.7

26.3

26

24.9

22.3

17.8

13.8

Average (ºC)

14.8

15.2

18.2

22.1

25.5

27.7

28.6

28.3

27.3

24.7

20.4

16.5
Spring (March to April)
Spring in Macau lasts from March to April which is also the seasonal alternate period, with the average temperature of about 20°C. Influenced by southeast wind, the temperature raises and it becomes very humid. During spring, except the humid, rainy and foggy days for some periods, the weather is comfortable on the whole. For packing, light coats, jackets and pants are enough.     
Summer (May to September)
Summer lasts long in Macau, which is hot and humid, with the average temperature ranging from 25.5 to 27.3°C. The annual highest temperature falls in this period and  there are about one hundred days with the temperature over 30°C. In summer, influenced by southern monsoon, Macau will be attacked by typhoon frequently; especially from July to September, typhoon warnings are usually issued about 6 times each year. Besides, there are also some thunderstorms. Thus, tourists tending to visit Macau had better avoid the typhoon season. For packing, shorts, short-sleeved shirts, sunglasses, rain coats and sun cream are necessary.
Autumn (October to November)
Autumn is ranked as the best season to visit Macau, thanks to its relatively cool and comfortable weather, with the average temperature of about 22°C. For packing, long-sleeved coats and pants are enough.  
Winter (December to the following February)
Due to the influence of the cold air from north Siberia, it's cold and relatively dry in winter of Macau, with the average temperature ranging from 12.2 to 23.4 ºC. Sometimes, the temperature drops below 10ºC. For packing, though it's not extremely cold, warm clothes are still needed, such as cotton-padded jackets. 
Avoid Peak Traveling Periods
It is strongly suggested that tourists should avoid peak traveling periods in China, when there are numerous Chinese people traveling, bringing inconvenience to tourists, such as transportation and accommodation. During peak traveling periods, it's very difficult to get a flight or train ticket and Hotels raise their prices a lot. Shopping malls are crowded with people.
The peak traveling periods include some traditional Chinese Festivals , including New Year's Day (January 1st to 3rd), Spring Festival ( late January or early February), May Day( May 1st to 3rd) and National Day holidays( October 1st to 7th). Besides, China Hi-Tech Fair is held in Shenzhen from October 12th to 17th every year.
Our local experts are always ready to create you a hassle-free tour. Get an authentic experience by contacting one of our travel advisors.