Coronavirus: What You Need to Know and How to Protect Yourself
The ongoing Novel Coronavirus Pneumonia (or COVID-19) outbreak is having significant effects on travel around the world. As of May 2nd, 2020, over 200 countries and territories and one cruise ship have active coronavirus cases.
After More than two months of effort from the whole country, the situation in China has been apparently under control. The new cases, however, are exploding across the world, with US, Spain, and Italy most seriously hit [May 2, 2020].
This page is  a guide for general information on the coronavirus situation in and outside of China. We update the COVID-19 global pandemic map every day and summarize some precautions for you to protect yourself.
What is Coronavirus (COVID-19)?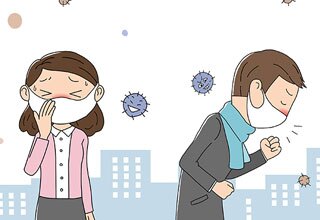 COVID-19, short for Coronavirus Disease 2019, is an acute respiratory infectious disease caused by a new strain of coronavirus, which was not known until the outbreak began in Wuhan, China, in December 2019.
The new virus was temporarily named 2019-nCoV by the WHO on 12 January 2020 and officially named SARS-CoV-2. The disease it causes was named COVID-19 on February 11, 2020.
Coronavirus Symptoms
The most common symptoms of coronavirus include fever, tiredness, dry cough, which can progress to trouble breathing and fatal pneumonia. Some patients may have aches and pains, nasal congestion, runny nose, sore throat or diarrhea; some might be asymptomatic infection and don't feel unwell.
The incubation period of COVID-19 can be as long as 14 days, which means the symptoms may appear 2-14 days after exposure.
There is no vaccine against COVID-19 yet, but most sufferers can recover on their own or with care to relieve symptoms, and in the most severe cases support to vital organ functions.
Coronavirus Map (Real-Time Updated)
This is the data repository for the 2019 Novel Coronavirus Visual Dashboard operated by the Johns Hopkins University Center for Systems Science and Engineering (JHU CSSE). The data comes from reported data from the WHO, CDC, and health authorities of local, regional, and national level around the world.
Coronavirus in China
As of March, the coronavirus situation in China has been significantly controlled. Active confirmed cases are decreasing every day. As of May 2, the number of active cases in the country has fallen below 900 (including imported cases).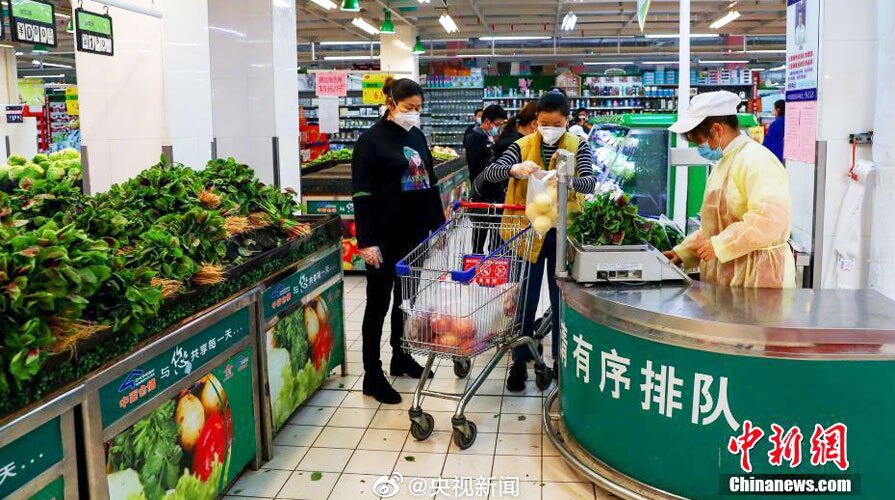 Wuhan's supermarkets are gradully reopen for business since late March. (photo from Weibo)
Here is a timeline for the COVID-19 pandemic in China:
December 2019, 27 cases of pneumonia of unknown cause were found in Wuhan, Hubei Province.
20 January 2020, the novel coronavirus was confirmed to be mainly spread from person to person.
23 January 2020, Wuhan was put on lockdown to reduce the risk of spreading the new virus.
25 January 2020, China's attractions and tourist destinations were closed due to the coronavirus outbreak.
30 January 2020, the WHO declared the outbreak of novel coronavirus a public health emergency of international concern.
From late January to early February 2020, over 20,000 healthcare workers from across the country were dispatched to support epidemic control in Hubei, the hardest hit province.
5 February 2020, over 10,000 coronavirus cases had been confirmed in Wuhan city.
17 February 2020, the total confirmed cases in China was more than 70,000.
In early March, the epidemic  began to get under control in China.
From 17 March 2020, the medical workers dispatched to combat the COVID-19 outbreak in Hubei started to return home.
From 16 March 2020, domestic attractions and museums started to reopen to the public with strict measures taken to prevent novel coronavirus infection.
18 March 2020, no new infections of the novel coronavirus were reported in Wuhan.
25 March 2020, Hubei lifts lockdown in the province except Wuhan.
27 March 2020, the active coronavirus cases in Hubei is down below 3000.
28 March 2020, 7 provinces in China have no active case, including Tibet, Hunan, Anhui, Xinjiang, Ningxia, Hainan, and Qinghai.
April 8, Wuhan lifts its coronavirus lockdown after 76 long days.
26 April, all COVID-19 patients in Wuhan have been discharged from the hospital!
Coronavirus Outbreak Around the Globe
While things in China are getting better, the coronavirus situation is getting increasingly severe across the world. As of 2 May 2020, the virus has infected more than 200 countries and territories and over 3,300,000 people worldwide. The most seriously hit countries are US, Spain, Italy, Fance and Germany.
The whole world is facing a serious health crisis and fighting against the virus together. China is sharing its anti-coronavirus experience with the world, dispatching experts and donatting medical supplies to the countries badly hit by the virus.
Coronavirus Protection and Tips
The disease can spread from person to person. When someone coughs or sneezes, small liquid droplets spray from their nose or mouth, which may contain the COVID-19 virus.
According to the WHO's advice, there are some basic protective measures you should take to prevent  contracting the new coronavirus:

1. Avoid contact with people: Keep at least 1-meter (3 feet) distance from other people, especially who is coughing or sneezing. Avoid crowded places and transport and maintain indoor ventilation.
2. Clean your hands: Regularly wash your hands for at least 15 seconds with alcohol-based hand sanitizer or soap, especially after contact with potential carriers (including animals) or surfaces they or their breath could have touched. And do not touch your nose/mouth/eyes with unwashed hands.
3. Wear medical face masks: It is an effective way to reduce infection risk – fully unfold a disposable medical mask to cover mouth, nose, and lower jaw entirely,  with no gaps between your face and the mask. Replace your mask with a new one as soon as it gets damp and do not reuse single-use masks.
Note: Regular food-hygiene/surgical nose-and-mouth masks or those to keep your nose warm will not stop viruses. Only N95 type masks have a fine enough filter to protect from viruses.
4. Stay at home and call your doctor if you feel unwell: Isolate yourself at home if you feel unwell to avoid contact with others; when you have a fever, cough and difficulty breathing, seek medical care early. Follow the directions of your local health authority.
5. Keep calm: Stay informed on the latest information about COVID-19. Follow advice given by your healthcare provider, including any restrictions put in place on travel, movement and gatherings.
Should you cancel your 2020 China Travel plans?
Although China has passed the climax of the novel coronavirus outbreak, we do not recommend travel to China until June at the earliest due to the current global pandemic.
Many countries that are currently battling the virus have restrictions on international travel or even lockdowns nationwide. Besides, China is taking epidemic prevention at borders to curb imported cases and all passengers arriving from overseas will be put on 14-day quarantine in designated areas.
What We Can Do for You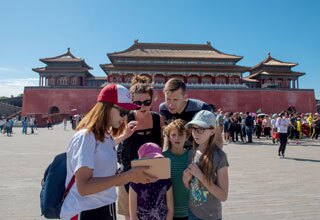 The COVID-19 pandemic is disrupting lives, the economy, and domestic and international travel as a result. After being in the travel industry for over 20 years and working with our customers around the globe, we have found that compassion is the best way to move forward during difficult times.
Because of this, we have felt the need to do everything we can to help. Amid the coronavirus crisis, any customer who has booked a trip with us can cancel or reschedule it for free. Additionally, since the outbreak spreading, we have delivered medical masks to Italy, France, UK, US, New Zealand, and some other countries which have been seriously hit by the virus.
We want to bring relief and peace of mind to some of those in need.
We sincerely hope that those who are infected soon recover.
We believe things will get back to normal in the near future, then we will meet you in China!
Medical Resources Sharing
For Public:
WeDoctor Global Consultation and Prevention Center is a health platform providing free online medical consultations. With support of China International Exchange and Promotion Association for Medical and Healthcare, it gathers 7,000 doctors volunteering to offer real-time consulting service about the novel coronavirus, COVID-19.
Follow "WeDoctor Global" on WeChat through by scanning its QR code below:

For Doctors:
The Jack Ma Foundation and Alibaba Foundation jointly established the Global MediXchange for Combating COVID-19 (GMCC) programme, to help combat the global outbreak of the novel coronavirus. The platform can provide frontline medical teams with the necessary communication channels to share practical experience and information about fighting the pandemic.
You can also download Handbook of COVID-19 Prevention and Treatment from the platform for free, which was written by experts of the First Affiliated Hospital, Zhejiang University School of Medicine. Click Global MediXchange for Combating COVID-19.