Pingyao Transport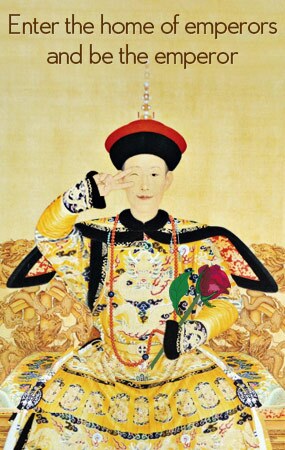 Air
You could reach Shijiazhuang or Taiyuan by air, and then take bus or train to get to Pingyao. 
Railway
Pingyao is easily accessible from Taiyuan, Shijiazhuang
Pingyao Train Station
Brief Introduction:
The station was built in 1933. It is in the central part of Shanxi Province. Pingyao Station is about 108 kilometers (67 miles) away from Taiyuan Station and 420 kilometers (260 miles) away from Huashan Station. It is about 600 kilometers (380 miles) northeast of Beijing and 540 kilometers (330 miles) west of Xian. The Tongpu railway line runs north to south. In the north, the line goes to Taiyuan and Shijiazhuang. In the south, it goes to Linfen and Yuncheng. The Pingyao Station is a transfer station for several railway lines such as the line between Taiyuan, Chengdu , Baoji, Fenglingdu and Yangquanxi; the one between Xi'an, Changchun and Baotou; and the one between Datong and Hangzhou .
Passenger Traffic: Passengers can check in luggage and parcels in the station.
Freight Service: It handles carloads, freight packages and container cargoes.
Transport: There are electric motorbikes and taxis available. The motorbike price to take you to the ancient city can be as low as 3 to 5 RMB. Taxis start at 6 RMB. If you want to go to the city on foot, it may take about 20 minutes.
Location: Zhongdu Road near the West Gate of Pingyao Ancient City in Pingyao County in Shanxi Province.
Postal Zip Code: 031177.
Telephone Number: Train station information desk: 0354-5673197. 
Highway
Regular Minibuses leave Taiyuan for Pingyao for around 10 yuan up to 6 pm. and the bus ride is approximately 2 hours. 
if you plan to go to Xian, you are advised to buy your sleeper ticket in Taiyuan before heading for Pingyao for it is not possible to buy a sleeper there. Another option would be to upgrade your ticket in the train but this would be a more stressful and hard to come by. 
City TransportRailway 

 

Railway 

 

  
There is no taxi or public transportation within the tiny town. You can use the following available means of transportation for getting around:

Rickshaw: This man-driven vehicle is the main means of transportation here. It is very easy to find one that can take you for a stroll around the old streets.

Electro mobile: it's a kind of sight-view storage battery car which can accommodate 1-20 people.

Bicycle: it is maybe the easily way to tour around. Bicycles are available for rental just In front of your Hotels . This is a popular means of transportation for many tourists to explore the ancient city wall when visiting there.
Our local experts are always ready to create you a hassle-free tour. Get an authentic experience by contacting one of our travel advisors.