Puer Travel Guide
Pu'er City, situated in the southwest of Yunnan Province is the largest municipal borough in Yunnan Province. With about 80,000 mu wild tea plant communities, it's the first place where tea was grown in the world and one of the important post houses on the Chama Ancient Path. Influenced by subtropical monsoon climate, there is no frost all the year round in most parts of Puer City. So Pu'er City is generally acknowledged as one of the most famous sources of pu'er tea and the land of tea of the world.
There are numerous scenic spots and historical sites, special local flavor cuisine and unique striking folk custom art form in Pu'er. There are 10 protection units of cultural relic of the province, 49 protection units of cultural relic of the county, two national level nature protection areas, four provincial level nature protection areas and 44,000 hectares of well-preserved primitive forests. The forest coverage of Puer City has reached 62.9% at the present time. The environment of air in Pu'er is fresh and clean due to large amount of negative ion of oxygen in the air. So it is acclaimed as "a pearl in the forests" and "ecological Pu'er".
Pu'er enjoys a vast territory, a great variety of plants and animals, rich natural resources and abundant birds and animals of every kind. It's also the second largest forest area of Yunnan Province. There are more than ten ethnic minorities as well as tourism resources.
Due to the well-preserved primitive ecology, the unique and unparalleled scene of natural beauty unfolds in front of people's eyes, which is celebrated as "the miraculous natural museum". In Yunnan Province, Pu'er City is one of the few cities whose tourism landscape resources concentrate together. It is highly valuable in aesthetics, tourism, expedition, climbing, scientific researches and the popularization of science.
Popular Tours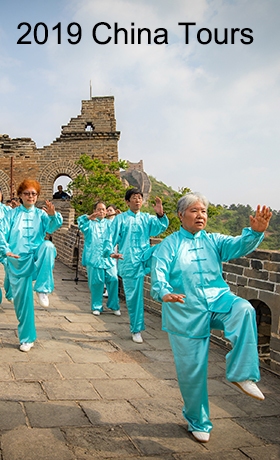 Our local experts are always ready to create you a hassle-free tour. Get an authentic experience by contacting one of our travel advisors.