Nantian Hot Spring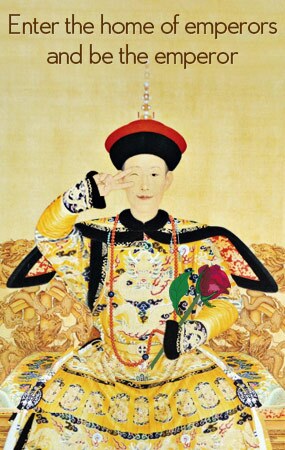 As a back garden of Sanya city, Nantian Hot Spring faces the mysterious Wuzhizhou Island across the sea, bordering the Monkey Island on the Southern Bay in the east and the Yalong Bay in the south, located on the Haitang golden triangle on the eastern coast. It has been planned into an international tropical tourism city and will become a top tourism zone in the Southeast Asia. Experts from the State Ore Reserve Committee and the State Health Department had tested out that the water in the hot spring contains a lot of gases and mineral elements that are good for human body, including carbon dioxide, sulfureted hydrogen, ammonia metasilicate, Li, strontium, Mn, Zn, fluorine and so on. And its content of silica acid is 68.5-117.5mg/L and fluorine is 2.04-7.7mg/L, both of which meet the standard for mineral water, and the content of Radon is 44.36-59.86Bq/L which also meets the medical value concentration standard. Therefore, Nantian Hot Spring has the desirable medical value concentration standard and is a luorosilicic remedy hot mineral water field.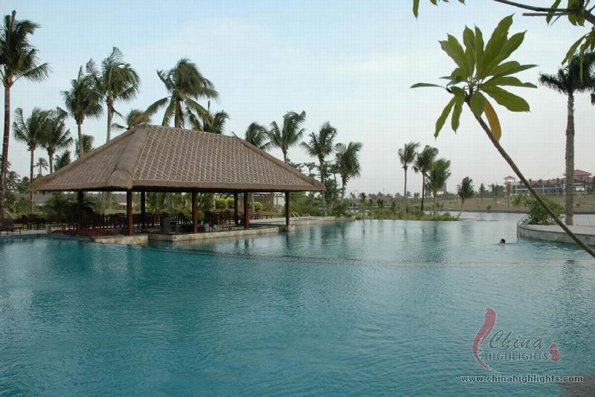 The dancing coconut trees, the villas among the green and fresh trees, the measureless oxygen and the clean and blue sky, all of them form a heaven on the earth, which will take you into a fairytale dream and make you enjoy yourself at the most.
Location:

Nantian Farmland, Sanya City
How to Get There?

Visitors can get there either by tourist bus or by taxi.
Ticket Price:

The Entrance Ticket Price: 198 yuan/person
Opening Hours:
A whole day
More Tips:

Recommended time for tourists:2 days
Things you should pay attention to before bathing:
1, Remember to take off all the metal wearing or sadly you will find your favorite jewels are changed into black by the sulfur.
2, Do not bath when you are hungry or when you are too full and do drink more water to supplement the water loss.
3, Choose the hot springs with temperature suitable for you and bath in them in the order of from the lowest to the highest for 14 to 20 minutes for each
4, Do not bath for a long time, or you will have symptoms like chest distress, thirsty, dizzy and.
5, Do not bath in the hot spring without doctor's permission if you fell sick or have heart disease and hypertension.
6, You'd better put moisture lotion on your skin immediately after bath if it is dry to prevent you from feeling sick due to the water loss.
7, Do not bath alone in case of accident.
8, Bath in water is not necessary, but you are advised to do so if you bath in the strongly acidic spring and sulfureted hydrogen spring which are irritable in case of side effect, especially for those with sensible skin.
Our local experts are always ready to create you a hassle-free tour. Get an authentic experience by contacting one of our travel advisors.