Sanya Weather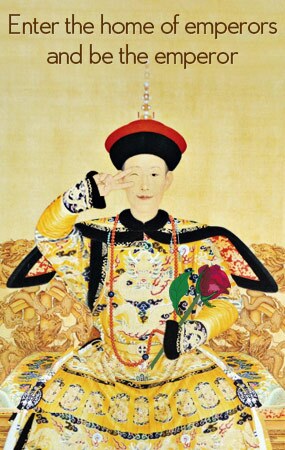 Overview
Sanya, located in tropical zone, enjoys tropical coastal monsoon climate, without extreme cold winters or hot summers. It has warm weather condition all year round, with the annual average temperature of 25.5 °C, the yearly sunshine duration of 2,563 hours and the annual average precipitation of 1,279 millimeters. The hottest month falls in June with the highest temperature of 35.7℃ and the coldest month falls in January with the average temperature of 21 °C. There is no distinct winter in Sanya and winter is one of the best periods for visiting Sanya thanks to its favorable temperature.
Sanya is celebrated as "Oriental Hawaii", whose flowers are in full bloom all year round. Besides, Sanya is also popular for its topflight air condition and it's praised as the "natural oxygen bar". Anyway, Sanya can be ranked as the ideal tourist resort for escaping cold, relieving summer heat, spending holidays and relaxing yourselves. Traveling in Sanya, summer clothing, sunglasses, bathing suit, beach sandals, sunscreen and beach umbrella are necessary.
Best Time to Visit
The best periods to visit Sanya is from October to the following April when the weather is the most comfortable. Sanya's peak tourist period is from September to Chinese Spring Festival period (usually in February) when there will be a large number of tourists traveling to Sanya. Especially during Chinese Spring Festival period, numerous travelers from North China flock to Sanya to spend winters. Thus, traveling to Sanya during that period is not so convenient due to the rising price of hotels and flights. Tourists had better avoid this period.
Spring (March to May)
In spring, the temperature of Sanya ranges from 18 °C to 32 °C. Short-sleeved shirts and pants are enough. Meanwhile, make sure to bring some warm clothes, as it may be a little bit cold in the morning and at night.
Summer (late May to mid-September)
It's very hot and a little bit humid in summer of Sanya, with the average temperature ranging from 26 to 33 °C. The highest temperature may reach 36 °C. From May to November, there's frequent typhoon, thus, tourists should bring rain coats or umbrellas with them. Besides, due to the strong solar radiation of Sanya, tourists need to bring sunglasses and sunscreen. 
Autumn (late September to early December)
The temperature in autumn of Sanya ranges from 20 to 30 °C, with clear, dry and comfortable weather condition. T-shirts and pants are enough.
Winter (mid-December to the following February)
It's still warm in winter of Sanya, with the temperature ranging from 24 to 28 °C. Winter is the best season for traveling to Sanya, when people come to escape the cold weather and enjoy beach activities in Sanya.
The annual temperature
average

Jan

Feb

Mar

Apr

May

Jun

Jul

Aug

Sep

Oct

Nov

Dec

high temp

69.4°F

21.0°C

71.6°F

22.0°C

78.3°F

26.0°C

85.1°F

30.0°C

89.6°F

32.0°C

90.7°F

33.0°C

91.6°F

33.0°C

89.8°F

32.0°C

87.1°F

31.0°C

82.9°F

28.0°C

77.2°F

25.0°C

71.8°F

22.0°C

low temp

58.3°F

15.0°C

60.3°F

16.0°C

65.5°F

19.0°C

71.4°F

22.0°C

75.6°F

24.0°C

77.2°F

25.0°C

77.4°F

25.0°C

76.8°F

25.0°C

75.6°F

24.0°C

72.3°F

22.0°C

67.1°F

20.0°C

61.0°F

16.0°C