ERA Acrobats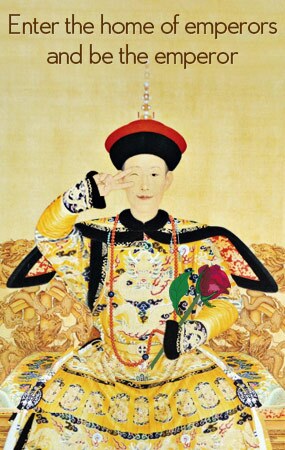 ERA Acrobats is a program in Shanghai Circus World. Acrobats, dance and drama are perfectly in harmony with music, lighting and special effects like smog and water screen. It is also the combination of traditional Chinese acrobatic arts and modern technology. Just like Shanghai, ERA evolves through a constant collision between the past and future.
The ERA Acrobats is telling a story of China's evolution from its ancient past to the future. Hence, the title "ERA Acrobats", as the viewpoint of the audience is in the present between the past and the future. Visitors can not help marveling at the highly proficient skills of the performers. Visitors may grip the edge of their seats when watch this soul-stirring show. ERA Acrobats is also suitable for kids.
Programs
Genuine and highly skilled performances are phenomenal with amazed performers. One acrobat jumps down from a 15 metres high platform onto one end of a seesaw, catapulting another acrobat onto a small chair which is placed mid-air.
The 'ball of death' Space Motorcycle finale is also impressive. When eight motorbikes simultaneously drive around inside a small metal sphere, visitors can not help holding their breath.
The Hoop Diving act is performed at breathtaking speed-acrobats jump and somersault through hoops placed at various heights
The show offers one act after another.
Highlights of ERA Acrobats Shanghai
Dream Mirror Cage
Magic Water
Compass
Parachute
Orbital Station
Zero Gravity
Forever
Spanning Earth
Program List
Prologue
Mirror Mirage
Magic Water
Bowl Balance
Kicking Bowls
Hoop Diving
Jar Juggling
Snake Girls
Wheel of Life
- Intermission -
Fire Meteors
Sculpture
Russian Swing & Teeter Board
Chair Tower
Trampoline, Russian Bar & Bungee
Forever
Spinning Plates
Space Motorcycle
Finale
Shanghai Circus World
Shanghai Circus World is reputated as the No. 1 Circus World in China which is situated in Zhabei District. It is adjacent to Daling Lingshi Park. It is a distinctive architecture with golden vault which makes it a special architecture and another landmark in Shanghai. It holds domestic and international circus programs, acrobatics, singing and dancing performances with1638 seats. Its advanced sound and light equipment as well as stage facilities has made it a complete performance site.
Nearby Attractions
Jinmao Tower
Jinmao Tower is one of the tallest buildings in the world, and a landmark skyscraper of Shanghai City. Occupying an area of 2.3 hectares, it is 420.5 meters tall, with 88 floors above the ground, and 3 floors underground. It is located in Lujiangzui area of Pudong District of Shanghai, forming Shanghai's modern city skyline with some other skyscrapers.
There are two elevators ascending up to 9.1 meters per second that can send you directly to the 88th floor, taking only 45 seconds. There is also an air post office where you can buy stamps and postcards, and send them via posts.
Oriental Pearl TV Tower
Oriental Pearl TV Tower is a 468-meter-high communications tower, making it the sechighest tower in Asia, and the fourth highest tower in the world. Pearl of the Orient Tower is located in Shanghai's Pudong Park in the financial district of Lujiazui, on the edge of Pudong District, just across the Huangpu River from the Bund.
Location:

No.2266 Gonggexin Road, Shanghai, China
How to Get There?

Subway: Take Line 1 then get off at Shanghai Circus World Station and go out from No.3 exit
Bus: 95、46、253、912、916、114、893、210
Ticket Price:
D-District-120 yuan; C-District-200yuan; B-District-300yuan; A-District-400yuan; VIP-600 yuan.
Opening Hours:
19:30—21:15 everyday (There will be an additional performance in the afternoon of the public holidays, including the New Year's Day, Spring Festival, May Day and National Day.)
More Tips:

Tel: 021-56656622
Ticket Booking Line: +86 21 6652 5468
Our local experts are always ready to create you a hassle-free tour. Get an authentic experience by contacting one of our travel advisors.