Fuzhou Road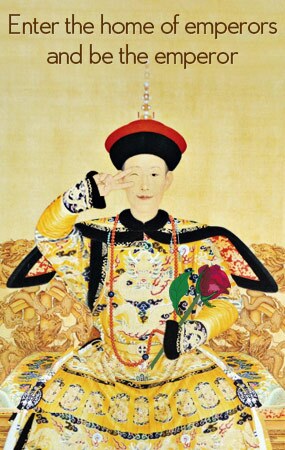 Fuzhou Road is a renowned location in China because of its rich history and interesting cultural transformation. During the 19th century, this street was also known for the numerous brothels. There were almost 151 brothels which line up along the streets and were called as "singsong houses" to subtly disguise them. Interestingly, these establishments co-exist along with stores for books and school supplies.
Today, the brothels have been long gone and the remaining establishments are the more wholesome stores. This street is still the place to be when it comes to books, stationeries and schools supplies. Aside from such establishments, there are also theater and cinema for family entertainment.
The Fuzhou Road has long been known as the "Culture Street", though of course, this has a different meaning during the days when the brothels still exist. These days, it is still coined as Culture Street because of the musical and theatrical presentations.
Places to Visit
There are more than 30 different bookstores within the area of Fuzhou Road. In all of Shanghai, it is the place which has the highest density of book stores. Hence, people who are looking for a new book to read or an excellent reference textbook go to this place. The wonderful thing about Fuzhou Road is that it does not only offer books. It is also the place where traditional Western and Chinese arts and crafts can be found. There are also places for music and film.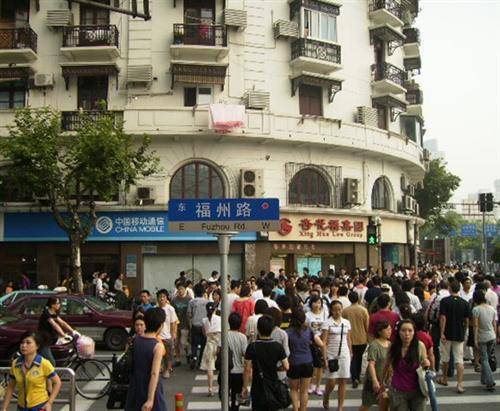 The Shanghai Foreign Languages Bookstore offers three floors of various book titles, both in English and Chinese. It is where contemporary magazines and reading materials can be found. There are also books for ancient Western and Eastern culture and a whole lot more.
Address: 390 Fuzhou Road, Shanghai
The Shanghai Book City is also frequented by hundreds of visitors daily because of their extensive collection of videos, music and movies which come in CD, DVD and cassette tape format. The different titles are found at the 6th floor of the 7-storey building.
Address: 465 Fuzhou Road, Shanghai
To be able to find some interesting antique pieces, the right place to check out is the Gudian Shoucang Antique Shop. It is the place where century-old antique items can be found and some of which are authenticated to have come from the era of ancient Chinese dynasties. The store sells not only decorative home items like wall hangs, storage chests and furniture, but also some fine jewelry.
Address: 683 Fuzhou Road, Shanghai
Who says traditional Chinese theater shows can no longer be found these days? The Yifu Theater in Fuzhou Road attracts many local and foreign visitors because of their fabulous presentations. This is also known as the Tianchan Beijing Opera. The history of this cultural place dates back to 1925 and it was restored in 1994. The reason why the Tianchan Beijing Opera was renamed as Yifu Theater is because the reconstruction in 1994 was funded by Mr. Shao Yifu, who is a Hong-Kong-based entrepreneur and aficionado of the Peking Opera. This two-floor theater can accommodate up to 928 seats.
Address: 701 Fuzhou Road, Shanghai; It is close to Yunnan Zhong Road
Performance Time: Between 1:30 pm to 7:15 pm
Fuzhou Road is also dotted with several restaurants and food stops which serve sumptuous local and international cuisines. Among the more popular ones is the Lao Zheng Xing which is known for their Suzhou dishes.
Solo Adventure Tips:
Location:

Fuzhou Road
How to Get There?

Bus Routes: No.17,49,123,66,20
Metro No.1 line, people's square station
Ticket Price:

For free
Opening Hours:

No limit
More Tips:

Best Time to Visit: Fuzhou Road is filled with energy all year round. Both the quintessential stores and bigger establishments are open the entire year during normal business hours.
Our local experts are always ready to create you a hassle-free tour. Get an authentic experience by contacting one of our travel advisors.