Happy Valley of Shanghai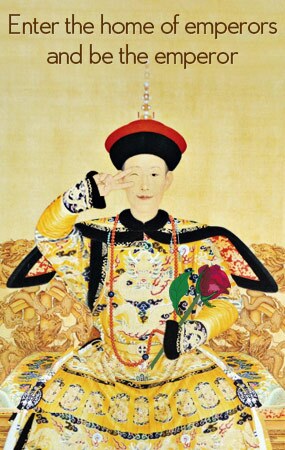 Happy Valley of Shanghai is a theme park with seven main themes- Sunshine Beach, Happy Times, Typhoon Bay, Gold Mine Town, Ant Kingdom, Shanghai Beach and Shangri-la Woods. It opened to the Public on August 16, in 2009 and has become the largest and the most beautiful theme park with the most advanced technological elements in China.
The main ring road with a 2-kilometre width and a 2.50 kilometres wide waterway go through the whole park.Happy Valley of Shanghai encompasses 12 top amusement equipments and about 100 entertainment projects. As the core project of OCT, Happy Valley of Shanghai is another brand after Shenzhen Happy Valley, Beijing Happy Valley and Chengdu Happy Valley in China.
The latest activity in Happy Valley of Shanghai is the International Magic Festival which will be held on Sep.30 to Oct.7, in 2012. The world top magicians will show a series of magical and fantasy performances and take you into the mysterious magic world during the International Magic Festival. There are 2 kinds of tickets: one is a day and night ticket which is 200 CNY for a person. The time is 9:00-21:00.The other one is a night ticket which is between 17:00 and 21:00. It costs 80 CNY for a person.
Top Items:
No.1 Wooden Coaster - Fireball
Wooden Coaster - Fireball is the first wooden Roller Coaster in China and enjoys the reputation as "First Ancestor of Roller Coaster". Its main materials are the American Southern pine wood which is known as one of the best structure materials in the world. Built around the lake, it is the oldest form of Roller Coaster in the world. With a 1200 meters length, it can bring an amazing weightlessness feeling.
No.2 Diving Coaster
Diving Coaster, the global new dropping roller coaster, is honoured as "King of Roller Coaster". It drops vertically from the 60 metres high peak and brings you a thrilled feeling of fast free fallings
No.3 Mega-Lite
It dives down from 30 meters above the ground and has a speed of 100 km per hour. Thus there will be a wonderful flying and thrilled feeling through the Mega-Lite.
No.4 Disco Coaster
Compared with a Roller Coaster, the gyro of the Disco Coaster doesn't change. But an advanced pirate ship with a speed of 110/h still brings you a strong feeling of weightlessness.
No.5 Splash Over
Two rotation gondolas combined of a music fountain flies in the sky and perfectly brings the pleasant dizzy feelings.
No.6 Mine Train Coaster
Mine Train Coaster is famous for its rapid slide, swerve and slide with a high speed. The renowned mine tunnel train can bring an adventure experience during the journey.
Key Routes:
There are 3 different routes for people to choose.
1. The thrill route for the young people: Wooden Coaster - Fireball→Space Shot and Turbo Drop
→Power Surge→Hurricane Bay→Shooting the Chute→Splash Over →Storm Travel→Diving Coaster→Disco Coaster→screaming tower
2. The suitable route for children: Ranger Camp→Splash Battle→Happy Bouncing→Happy Airship→Bubble Bash→Bugs Parachute Team
3. The right route for families: Happy Bouncing→Gold Mine Town→Mine Train Coaster→OTC Theatre→Treasure Island→Shanghai Bund→Shangri-la→4D Theatre
Solo Adventure Tips:
Location:

Happy Valley of Shanghai is located in Shenshan Boulevard in Songjiang District, which is 40 kilometres far from Shanghai.
How to Get There?

You can take Metro Line 3/4 to Yishan station and change into Metro Line 9 to Shenshan Station. There is one free shuttle bus in every five to ten minutes to Happy Valley.
Ticket Price:

All-inclusive Tickets are 200 CNY and children who are 1.2-1.4 tall can buy half-price tickets. It is free for children who are less than 1.2m.
Opening Hours:

09:00-18:00
More Tips:

There will be a rush time for lunch in the Happy Valley of Shanghai. To escape from the lunch time by eating in different time or bringing some food is a wise thing to do. Coffee and tea houses are in Shanghai Bund and the Ant Kingdom, while special restaurants are in Typhoon Bay and Shangri-la.
Official Website: http://sh.happyvalley.cn/English/jianjie/
Our local experts are always ready to create you a hassle-free tour. Get an authentic experience by contacting one of our travel advisors.