Huaihai Road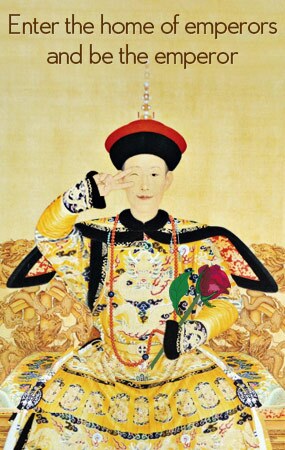 The Huahai Road of Shanghai is a very well known cultural street that is home to several attractions such as the Site of First Communist Party National Congress, Former Residence of Songqingling and Former Residence of Sun Yat Sen. Other than that, Huahai Road is also known for its cosmopolitan charm and French architecture.
A Shopping Paradise
Huaihai Road enjoys the reputation as a shopping paradise as much as the Nanjing Road in Shanghai. This road is popular for it cosmopolitan charm and its French romance and delicacy while Nanjing Road is geared more towards the masses. This high street had once been the former French Concession's main road and has therefore been considered to be the epitome of romance and elegance for years. The road features gorgeous oriental plants lining on each side, old European style buildings and many shopping malls and departmental stores.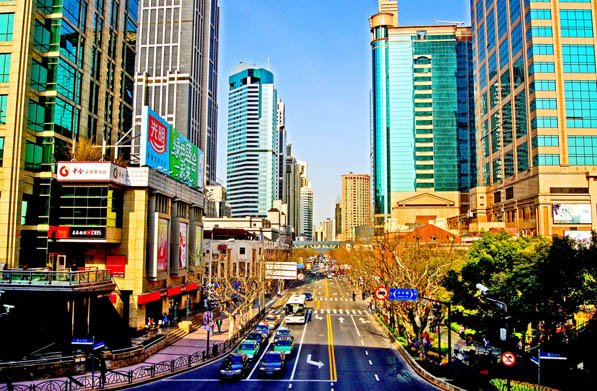 The Champ Elysees of Shanghai
Huaihai Road is often referred to as the Champ Elysees of Shanghai. It is a shopping street which has attracted visitors and tourists for several years now and is home to more than 400 shops and stores. The street is particularly famous for its stores of female goods and is lined with elegant and classical architecture mingling with modern buildings. The interior layout and exterior appearance of these buildings demonstrate the strong cultural flavor of Shanghai. Huaihai Road speaks of fashion, style and taste.
The Three Sections
The Huaihai Road is 6000 meters long and has been divided into three main sections- West Huaihai Road, Middle Huaihai Road and East Huaihai Road. The Middle Huaihai Road takes up the length of as much as 5500 meters and forms the essence of this road. The Huaihai Road Middle Street is a business street which reaches out to Chongqing Road and Shaanxi Road and covers an area of around 2200 meters. It should be noted when the local people in Shanghai speak of Huaihai Road, they are referring mainly to the Middle Huaihai Road or the Business Street.
The Department Stores
Huaihai Road is home to a huge range of luxury hotels and department stores. The Middle Huaihai Road is what earned this area its tag of Champs Elysees of the Orient. Among these, the most well known are the Shanghai Specialty Food Store, Parkson, Louis Vuitton, Hermes Store and Printemps Shanghai. Tourists will be able to find fashionable, high end department stores like Time Square, Paris Perfume, Sogo and Isetan which are well known for fine accessories and clothes, modern designs and their exquisite works.
The International Shopping Center
Among the best places to shop in Huaihai Road is International Shopping Center which is spread over an area of 40,000 square meters. The building is home to offices, amusement options, food and shopping. The unique layout of the building large and small gardens, large and small stores and various paths crossing one another. It is home to stores such as the Gourmet Food Plaza, Fragrant Island, Blue Belt and Huating Istan. The sixth floor of the shopping center has various stores selling specialty merchandise. It is a great place for visitors to enjoy an elegant environment, shop for fashionable goods and good food. The mall also has several duty free stores selling imported merchandise.
Location:

Luwan and Xuhui District, Shanghai
How to Get There?

Visitors can reach Huahai Road by bus route 922 as well as by taking Subway route 926 and 42.
Ticket Price:

Free
Opening Hours:

All Day
More Tips:

There are several attractions located close to Huahai Road such as the Former Residences of Sun Yut Sen and Songqingling which you can visit while you are in the area.
Recommended Shanghai Tours:
For an authentic travel experience, contact one of our travel advisors. Our local experts are always ready to create a hassle-free tour for you.