Jinmao Tower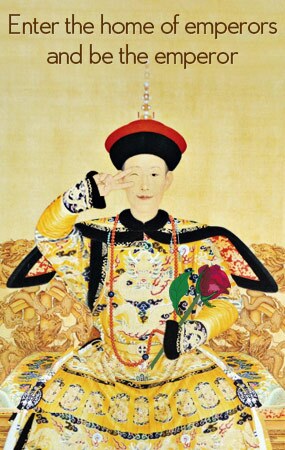 Brief Introduction
Jinmao Tower is one of the tallest buildings in the world, and a landmark skyscraper of Shanghai City. Occupying an area of 2.3 hectares, it is 420.5 meters tall, with 88 floors above the ground, and 3 floors underground. It is located in Lujiangzui area of Pudong District of Shanghai, forming Shanghai's modern city skyline with some other skyscrapers.
The construction of Jinmao Tower began in 1994 and was completed in 1999. It was the tallest building in China, until in 2007 it was surpassed by Shanghai World Financial Center which stands next to it. Jinmao Tower is a multifunctional supertall skyscraper, containing offices, shopping malls, bars, conference rooms, restaurants, observation deck and luxury 5-star hotel Shanghai Grand Hyatt.
Layout
There are 3 main entrances to the lobby of Jinmao Tower. The first two floors are the building's spacious and impressive lobby. Floors 3-50 are office portion, floors 51-52 function as mechanical rooms. Grand Hyatt Shanghai occupies floors 53-87, making it one of the tallest 5-star hotels in the world. The 88th floor is the observation deck with an area of 1520 square meters, making it the largest and tallest observation deck in Mainland China.
Sightseeing from 88th Floor
The observation deck of Jinmao Tower is on the 88th floor, at a height of 340.1 meters, with an area of 1520 square meters. Being the largest and tallest observation deck in Mainland China, it is luxuriously decorated with imported natural marbles. Looking far through the glass screen wall, the panoramic view of Shanghai city along the banks of Huangpu River is all taken in your eyes.
There are two elevators ascending up to 9.1 meters per second that can send you directly to the 88th floor, taking only 45 seconds. There is also an air post office where you can buy stamps and postcards, and send them via posts.
Now it is time to "walk in the cloud" on the 88th flour. From July 28th, 2016, visitors can walk along the  walkway on the Jinmao Tower for about 30 minutes. The walkway is 60 meters long and 1.2 meter wide. Away from the ground for 340 meters, every visitor will wear the helmet and be locked with the safe rope which is connected to the building's metal pulley rail. This program built the world's highest handrail-free walkway which allows visitors to enjoy the view of the Huangpu River and even the Chongming Island.  
Grand Hyatt Shanghai
Grand Hyatte Shanghai occupies floors 53 to 87, making it one of the tallest five-star hotels in the world. It offers 555 rooms and suites with elegant design, fully served business center, convenient location, and several high quality restaurants and bars.
Solo Adventure Tips:
Location:

No. 88 century road pudong
How to Get There?
Metro No.2 line, No.81, 82, 574, 581, 870, 871, 872 buses, Tunnel Line 3, 4, 5, 6.
Ticket Price:

Ticket to reach sightseeing hall on the 88th floor: 50 yuan for adult and 25 yuan for children.
Opening Hours:
8:30—21:30
More Tips:

There are barriers free accesses and lifts.
Our local experts are always ready to create you a hassle-free tour. Get an authentic experience by contacting one of our travel advisors.