Madame Tussauds Shanghai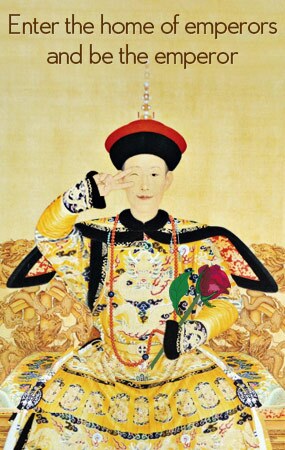 Madame Tussauds Shanghai is the sixth Madame Tussauds Wax Museum after Madame Tussauds London, Amsterdam, New York, Hong Kong, and Las Vegas. Madame Tussauds is famous for its new materials, the most advanced technology and realistic making methods.
Madame Tussauds London, the first studio, has existed more than 200 years with a rich wax making experience. Madame Tussauds Shanghai opened in May 2006 and consisted of seven Theme Pavilions---Behind the Scenes, Glamour, Historic Celebrities, Films, Music, Sports and Speed.
There are more than 80 wax figures in Madame Tussauds Shanghai. Visitors can take photos with these lifelike stars in the world, such as Angelina Jolie, Brand Pitt, and Nicole Kidman. Audiences can take part in interactive activities such as having a meeting with Bill Gate, making movies and playing basketball and karaoke.
The "Scream Hall", the highlight of Madame Tussauds Shanghai, is the biggest horrible zone in the world. The unexpected live performances and wax statues will bring visitors an adventurous experience of unprecedented rapid heartbeat. Visitors can also make their own hand models and take them home.
About Madame Tussauds
Marie Tussaud (1761–1850) who is famous as Madame Tussauds was known as a distinguished French artist by making wax figures. She learned the skills for making wax modelling from Dr. Philippe Curtius. At the age of 74, Madame Tussauds opened her studio in London in 1835 which has become one of the most popular attractions in London now.
A list of wax figures
Popular Musicians: Teresa Teng, Michael Jackson, Jolin Cai, Aaron Kwok, Elvis Presley, Kylie Minogue
Hollywood Stars: Angelina Jolie, Brad Pitt, Marilyn Monroe, Nicole Kidman, Audrey Hepbum, Julia Roberts
Asian Film Stars: Li Bingbing, Jackie Chan, Andy Lau, Zhang Yimou, Cecelia Cheung, Feng Xiaogang
World Heroes: Albert Einstein, British Princess Diana, British Prince William, Madame Tussauds
Sport Stars: David Beckham, Liu Xiang, Yao Ming, Tiger Woods.
Solo Adventure Tips:
Location:

Floor 10, New World Building, Nanjing Xi Road, Shanghai.
How to Get There?

The bus route: Bus 18,20,37,46,167,518,537,930 and 952
The metro route: Metro Line 1, 2 and 8 to the People's Square Station
Ticket Price:

The ticket is about 150 CNY for an adult and the student ticket is 110 CNY/person. The tickets for a child who is less than 1.3m and a senior citizen are 90 CNY per person.
Opening Hours:

10:00-22:00.The Ticket Center Stops selling the tickets at 21:00.
More Tips:

1. Usually, it takes 2 hours to visit all the pavilions in Madame Tussauds Shanghai. Visitors cannot take any pets into Madame Tussauds, while guide dogs are accepted.
2. Travelers can still visit People's Square and the Shanghai Museum which are quite close to Madame Tussauds.

Tel: 021-63597166
Our local experts are always ready to create you a hassle-free tour. Get an authentic experience by contacting one of our travel advisors.