One City Nine Towns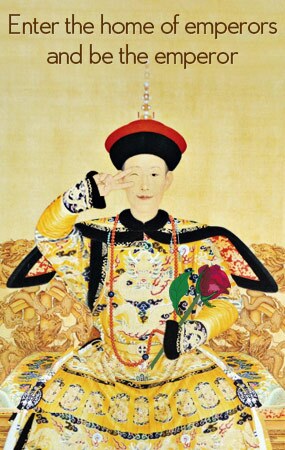 In recent years Shanghai has been expanding rapidly and new suburbs and towns has been popping up all around the city. However, some of these towns are different from others. In Songjiang for example you can get the feeling of traveling to a modern day English small town, and in Luodian you can visit what looks like a medieval Swedish town.
These two sites are part of a project called "One City Nine Towns". The project was launched in 2004, and the goal is to build nine new towns in the suburbs of Shanghai all of them with distinct international features. Apart from the Swedish town and the English town, there will also be an Italian town, a Spanish town, a American town, a Dutch town, a German town and a traditional Chinese town. There is also the town of Lingang in the far southeast part of Shanghai which is meant to be a ecological town build around a huge circular lake. The towns are planned and designed by international architects, and they are all built to be ecologically sustainable.
So far these projects are under construction, but many of them are already open for visitors. The English town, called Thames Town, is a popular place for Chinese couples to have their wedding photographs taken, and the Swedish, or North European, town is often used by the people living in Luodian nearby to take a stroll in the park or to go boating on the artificial lake called Lake Malaren.
All of these towns are built to be fully functional, with the biggest one able to hold up to 800 000 residents. This however is something for the future. Today the towns are worth visiting for their original architectural features, and of course to get a glimpse of the development of this strange but visionary project.
Solo Adventure Tips:
Location:

Italian Town in Pujiang (Pudong District)
German Town in Anting (Jiading District)
English Town in Songjiang (Songjiang District)
North European Town in Luodian (Baoshan District)
Dutch Town in Gaoqiao (Pudong District)
American Town in Fengjing (Jinshan District)
Lingang (Nanhui District)
Spanish Town in Fengcheng (Fengxian District)
Chinese Town in Zhujiajiao (Qingpu District)
How to Get There?

Two towns that are easy to get to from central Shanghai are
North European Town:  Take the bus "Beiluo Special Line (Beiluo Zhuanxian)" from the Northern Bus Station close to the metro station Zhongshan Beilu, get off as North European Town (Bei'ou Xinzhen).
English Town: Take metro Line 9 to the final stop, and then get a cab to Songjiang New Town (Songjiang Xinzhen).
Ticket Price:

Opening Hours:

More Tips:

Our local experts are always ready to create you a hassle-free tour. Get an authentic experience by contacting one of our travel advisors.