Qibao Ancient Town
Top Things to Do in Shanghai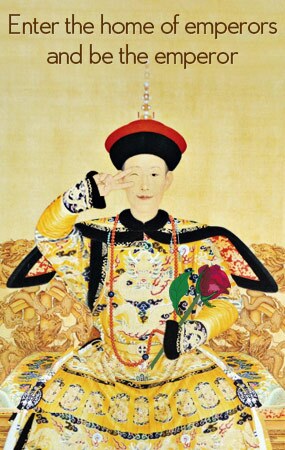 Qibao (Seven Treasure) Ancient Town is located at the center of Shanghai's Minhang District and 18 kilometers from downtown. The ancient town of Qibao can satisfy anyone's curiosity about the ancient water townships in the area.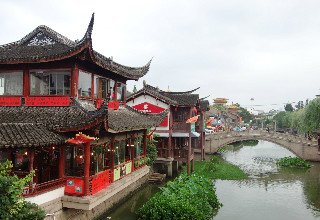 Why is it called Seven Treasures Town? You guessed right, because there are seven treasures: Buddha, bell, lotus scriptures, sacred trees, a gold chicken, a jade axe and jade chopsticks. It is said that originally there were 8 treasures, but one was stolen. So, the town was named Seven Treasures Town.
Transport: at the center of Shanghai's Minhang District, 18 kilometers from downtown
History: over 1,000 years
Visiting time: 1 day
Suitable for: all people
English signs: not many
Features: the only ancient town located in greater Shanghai
Why We Recommend Qibao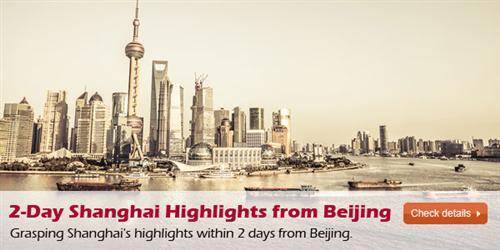 Qibao Ancient Town is the only ancient town located in greater Shanghai and it has a history of one thousand years old. It is much more than just urban planning and living fossils of the ancient Chinese conurbation. The town had been built during the Northern Song Dynasty. It grew to become a thriving business center during the Qing and Ming Dynasties. The word Qibao means seven treasures in Chinese.
Explore the Highlights
Qibao Temple
The Qibao Temple dates back from the time of Ten States and Five Dynasties.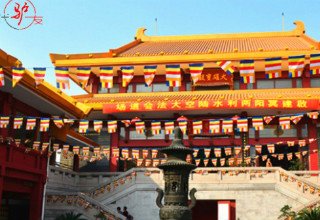 It was largely extended and renovated during the Ming Dynasty. The locals hold the temple in very high regards because legends say that it has seven treasures and also because the temple looks splendid. The temple had a major importance for fostering the Qibao Ancient Town's development. The newly renovated temple of Qibao has ingenious designs for gardens and buildings and it provides tourists with the opportunity to explore the unique architecture of the Tang and Han Dynasties.
Crickets
This was a very poplar folk activity with the ancient Chinese. Even today, cricket fighting draws a lot of interest. There is a special museum where crickets are displayed and live fighting matches are organized. Although it may seem strange that so many people would be fascinated with crickets, in Qibao Ancient Town the crickets come from very fierce species known as Blue and Iron San d due to the colors of their feet and neck. Due to the fertile lands and the geographical position of Qibao Ancient Town, it offers abundance of water, food and great living conditions to crickets. The crickets, in return, are vigorous and provide very exciting performance every day during the annual Cricket Culture Festival and golden weeks.
Shadow Play
In Shanghai, shadow plays had once been a very popular feature of the local culture. The art was introduced to Shanghai by Mao Gengyu, a man from Qibao Ancient Town. The shadow play from Qibao mainly performs entertainment that was based on popular historical events along with local dialect to reflect local character. These plays are performed by using expressive music and colorful drawings for illustrating the character's emotions. In 1988, a few amateur artists also held an exhibition of shadow play paintings and it developed wider appreciation and popularity of this unique folk art.
Snacks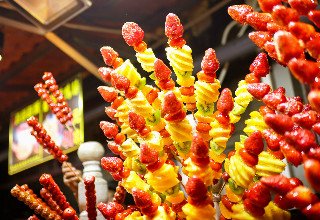 When walking around Qibao Ancient Town, you will find a huge range of snacks available throughout the area. These snacks are appetizing and colorful as well as a very popular feature of Qibao Ancient Town. Cakes of different flavors are made from Qibagao, polished glutinous rice. Tourists can also find a wide range of other local dishes like Tanghulu ( sugar coated haws served on sticks), Xunlanhamo (smoked toads), Kaohongshu (roast sweet potatoes), Hebao doufugan (dry bean curd in lotus leaves) and much more.
Qibao Ancient Town is an enchanting place, taking visitors back to the older centuries with its local people, architecture, culture and history. Spending a day in this historic and unique town is definitely a very rewarding and fulfilling experience.
Solo Adventure Tips:
Location:

Min Zhu Lu, Minhang District
How to Get There?

To reach Qibao Ancient Town, you can take Line 1 subway or bus no 748, 803, 513, 87 and 91.
Ticket Price:

Free
Opening Hours:

No limit
More Tips:

Qibao Ancient Town is quite small and can be explored on foot easily.