Shanghai Arboretum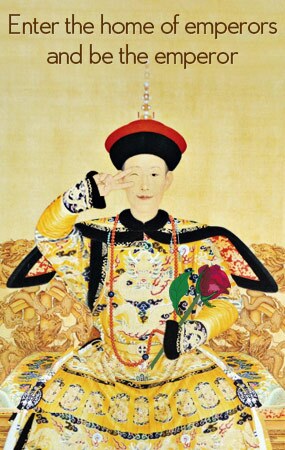 Overview
Shanghai Arboretum is known to be a fantastic botanical garden that always manages to entrance visitors.
The garden is spread over an area of 200 acres and includes a large range of plant varieties as well as greenhouses. It is known for its orchid garden, bonsai garden and medicinal garden.
Things to Do
Introduction
The Shanghai Arboretum is spread over 81 hectares and had been opened in 1974. The garden is divided into various parts such as the plant hall, model landscaping, orchid, exhibition greenhouse, herbs, potted landscape, environment protection and plant evolution. The potted landscape alone takes up 3.3 hectare area in the garden.
The Main Features
Shanghai Arboretum is located in southwest Shanghai and offers several transportation choices. The garden includes a large range of plants and several greenhouses. The garden is located along a canal and is known for its bonsai garden, orchid garden and medicinal garden. Entry to the bonsai garden is additionally charged. Known as Pengjing Yuan, the bonsai garden includes clusters and rows of various miniature trees. It is a very interesting location for anyone who is interested in nature and wants to learn more about a wide range of plants and trees such as common house plants, endangered species as well as tropical plants.
The Tropical Greenhouse
Shanghai Arboretum also has a tropical greenhouse that is located within another larger greenhouse that is 30 meters in height and spread over an area of one acre. Inside there are thousands of exotic tropical plants from every part of the world. China is home to two quite small rainforest regions south of Hainan Island and Hongkong and in Xishuangbannain. Visitors will find preserved rainforests plants from both of these areas. The garden also has an area dedicated to tropical fruits where visitors will find tropical fruit trees like coffee and cocoa. The greenhouse is a great place to visit on a cold winter day in Shanghai.
The Bamboo Grove
For summers, the best place to visit in Shanghai Arboretum is the bamboo grove. Spread over an area of 3 hectares, the grove has thousands of plants and around 100 bamboo species. This is a great place to learn a lot about this exotic plant. In spring, the area comes alive with hundreds of flowers blooming and the entire area is quite colorful.
Hydrophyte Garden
Within the botanical garden are various different sections such as the Hydrophyte garden, orchid garden and herbal medicine garden. The Hydrophyte Garden has several aquatic plants like water lilies. It also has plant theme shows every year. For kids, an insectivore show would be quite interesting. Some of the other theme shows in the past have been shows for South African flowers and Shanghai Flower Show. Other than the shows there are also restaurants and playgrounds in the area. Visitors can also purchase plants in the Shanghai Arboretum.
Orchid House
The Orchid House is actually an exhibition house. It covers an area of 1.11 hectares and includes rockeries, waterfalls, ponds and small bridges. It is a great place to relax and unwind for a while. The orchid house today is home to over 300 types of precious orchids that had been presented by Zhang Xueliang, a very famous general from Japan. It is divided into three main areas: the courtyard exhibition, nature exhibition and potted landscape exhibition.
Solo Adventure Tips:
Location:

1111 Longwu Road in Shanghai
How to Get There?

Visitors can reach Shanghai Arboretum by bus 824, 820, 720, 714, 131 or 56.
Ticket Price:

15RMB
Opening Hours:

7:00 AM to 5:30 PM. Greenhouse 8:30 AM to 5:30 PM
More Tips:

Best time to visit the Shanghai Arboretum is in spring and summer.
Our local experts are always ready to create you a hassle-free tour. Get an authentic experience by contacting one of our travel advisors.