Shanghai Art Museum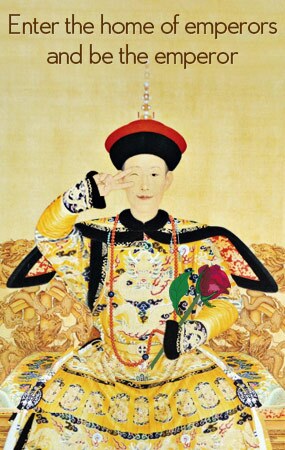 General Introduction
As a social cultural institution of public welfare, Shanghai Art Museum is a modern influential art museum with complete functions and advanced facilities. The museum is located on the bustling West Nanjing Road with its back against People's Square and Shanghai Museum, which is also near Shanghai Grand Theater, Shanghai Urban Planning Exhibition Center and People's Park.
Built in the year 1933, the site of Shanghai Art Museum used to be Shanghai racecourse before, which features the British style in the 1930s. After renovation, the building becomes an elegant and magnificent art museum with neoclassical characteristic appearance and European style.

Shanghai Art Museum has collected a large number of works created by the famous modern and contemporary painters. You can also appreciate lots of characteristic works, such as oil painting, serial pictures and New Year pictures. Since its opening to the public, Shanghai Art Museum has held several important art exhibitions, including Art Exhibition of French Rural Landscape of the 19th Century, Painting Exhibition of France's 250 Years, Art Exhibition of Italian Renaissance, Qi Baishi Art Exhibition, Huang Binhong Art Exhibition, Pan Tianshou Art Exhibition and many times of national art exhibitions.

At present, Shanghai Art Museum has a total of 12 exhibition halls, covering the exhibition area of over 6,000 square meters. Shanghai Art Museum is well equipped with advanced facilities, providing favorable conditions for holding various art exhibitions. Besides, the progressive lecture hall, assembly room, library, art material database and art workshop are beneficial to academic research and universal education. You can also enjoy yourself and spend a leisure time in the art bookstore, souvenir shop, art gallery or the coffeehouse.
Collections and Exhibitions in Shanghai Art Museum
Shanghai Art Museum has more than 7,000 pieces of collections now, among which, works created by painters of the first generation is the most abundant. Many of the works were donated by the famous artists. For instance, the famous artist Zhang Liying donated 94 pieces of works; Chen Zongrui donated 56 pieces of works; Fan Changqian donated 46 pieces of works and Chen Jinchuan donated 68 pieces of works.
Besides, the museum boasts the world's largest batch of art works of Southeast Asia in the 20th century.Besides its regular exhibitions of Southeast Asia's art works, the museum has also held a number of exhibitions focused on countries, such as the exhibitions of "In All Ages", "connection of Soul", "Land and People" and "Belief and Existence" in Malaysia, Indonesia and Thailand respectively. Many of the exhibitions exert a far-reaching influence at home and abroad.
Customize a Tour to Shanghai Art Museum
If you want to visit Shanghai Art Museum while traveling to China, China Travel can customize a tour to Shanghai Art Museum, which can save your time and money and trouble-free. Please feel free to tell us your idea!
Solo Adventure Tips:
Location:

No. 325, Nanjing West Road, Shanghai
How to Get There?

Bus No. 23, 49, 46, 17, 48, 71, 20, 37, 108, 109, 112, 123, 505 or 506; Subway Line 1, 2 or 8
Ticket Price:

 free of charge
Opening Hours:

9:00 to 17:00 (not accessible after 16:00)
More Tips:

 Tel: 021-63272829
Our local experts are always ready to create you a hassle-free tour. Get an authentic experience by contacting one of our travel advisors.